Who is Kevin Gates?
Kevin Gates is an American rapper, entrepreneur, and singer. These are the talents to mention when we hear his name. The main name of Kevin Gates is Kevin Jerome Gilyard. Kevin Gates is his stage name. He assumes this name in the singing stage. This famous singer has a huge number of famous songs. Among these songs, his album "Islah"  released in 2016.
This is his most famous album. This album reached 2nd position on the US Billboard 200 chart. He has many other mixed albums that also reached the top 40 list of US Billboard 200 chart. Besides his singing, he is famous for one more reason among his followers. His unrecognized talent is his quotes. Kevin Gates quotes make him more famous among his fans.
Top 50 Kevin Gates Quotes: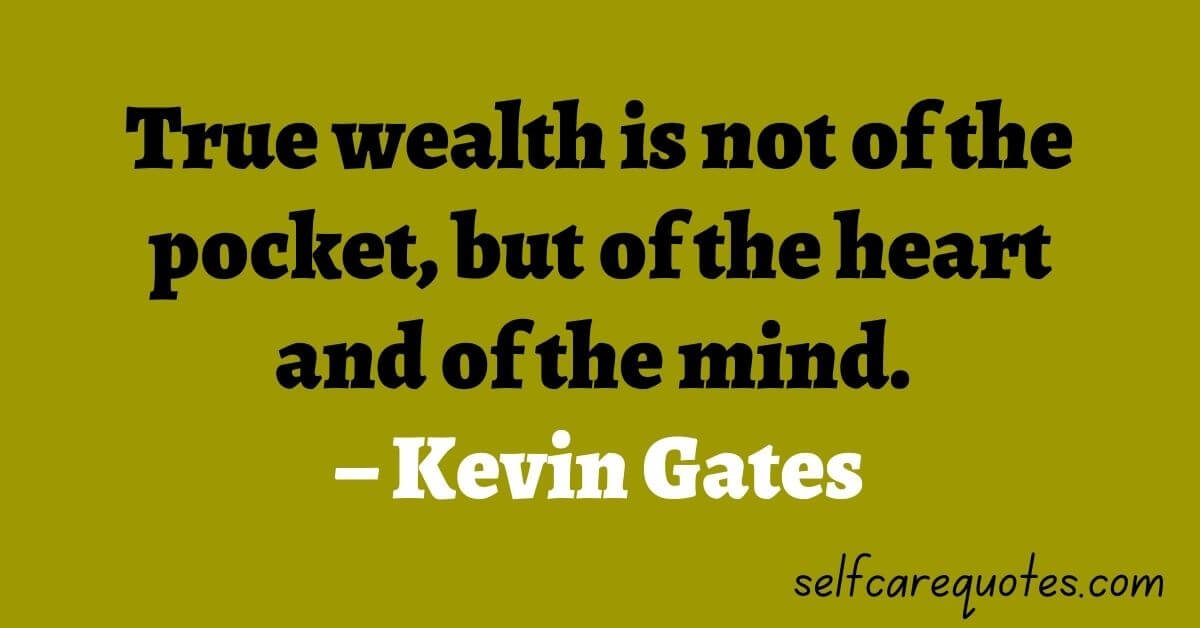 1. True wealth is not of the pocket, but of the heart and of the mind. – Kevin Gates
2. "Don't get mad at me for being the best of what I was created to be." – Kevin Gates
3. "Anything lost, can be found again, except for time wasted."– Kevin Gates
4. "When you come up in the slums, having nothin' make you humble" – Kevin Gates
5. "I have respect for every man that demand your respect." – Kevin Gates
6. "If you not in your own lane, create one." – Kevin Gates
7. "Never break or fold, that's what it takes to be major." – Kevin Gates
8. "I don't sleep much. I don't sleep much – I work, I work, I work."– Kevin Gates
9. "I live by the ten percent rule. Save one, you save a thousand." – Kevin Gates
10. "She says I'm a dog, but it takes one to know one."– Kevin Gates
11. "I don't really like talking. I like to execute. I'm not a talking person. I'm an action person." – Kevin Gates
12. "I put my flaws on front street. So the world accepted my flaws, so I don't have any flaws." – Kevin Gates
13. "You learn fast or you die young."– Kevin Gates
14. "I like where we at now — but I'm in love with where we going."– Kevin Gates
15. "When you follow your heart, you always win!" – Kevin Gates
16. "The things that are most difficult for me to put into words and speak about, I put into my music. I'm just super passionate about my craft and super passionate about what I do." – Kevin Gates
17. "When you stand for something, you've got to stand for it all the way, not halfway." – Kevin Gates
18. "I adapt and I adjust to whatever environment I'm in." – Kevin Gates
19. "Glory be and praise to God. I didn't do any of this. God did. I don't have a recipe or a blueprint. I prayed for it, and my prayers are continuing to be answered." – Kevin Gates
20. "I've always stood on my own toe. I don't need a team. don't do the entourage thing, 30 people. I Just not do that. That's just not me." – Kevin Gates
21. "I look at other people's lives, and some people feel like they're too old to play with toys. But I still go through the toy section at the store, 'cause there were toys that I wanted when I was little that I couldn't have. So I still get them." – Kevin Gates
22. "Love is a battlefield, It ain't a one night stand." – Kevin Gates
23. "If I told you I was different would you understand the difference?" – Kevin Gates
24. "I have trust issues with allowing other individuals to know my innermost secrets for fear of how I may be viewed. Everyone has this." – Kevin Gates
25. "The only frustrating thing about jail is that I can't make music." – Kevin Gates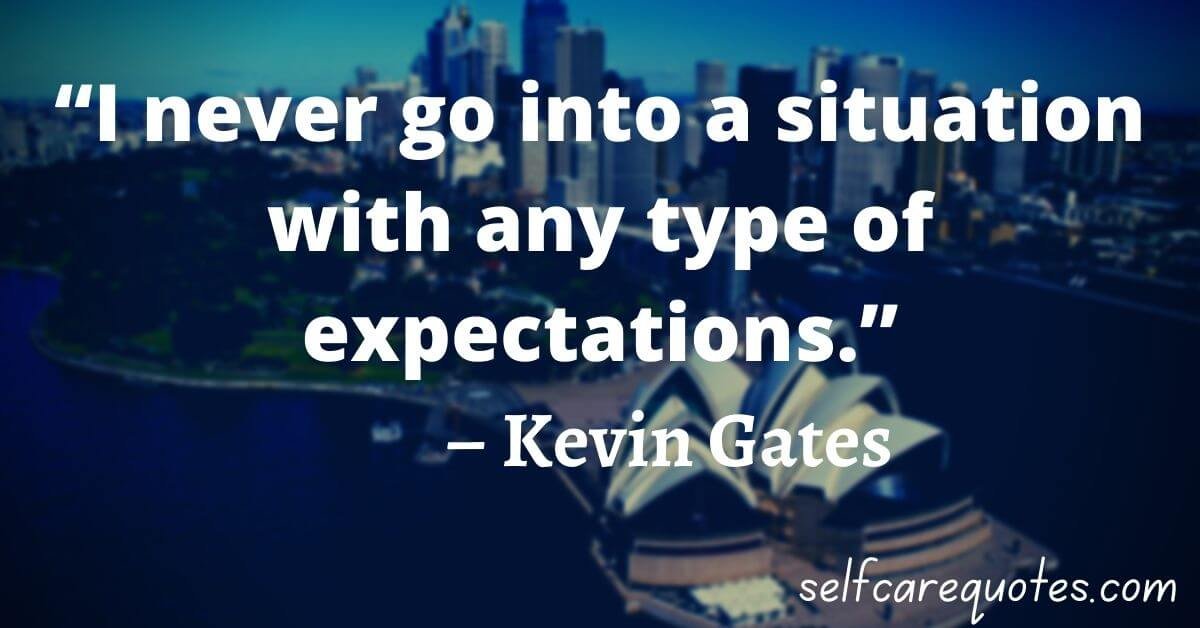 26. "I never go into a situation with any type of expectations." – Kevin Gates
27. "Don't let nobody know that you a monster. Keep it on the tuck and then surprise 'em." – Kevin Gates
28. "I believe that life is a journey and for me to tell you my plans; things never go according to plan." – Kevin Gates
29. "I'm not made out of concrete. I'm a real person."– Kevin Gates
30. "It's about really really being who you are as an individual and not apologizing for it, that's what it is. I can feel the growth from my first mixtape to now. On every song, I want to give you a piece of who I am as an individual." – Kevin Gates
31. "Don't stress over people who couldn't give 2 pennies about you."– Kevin Gates
32. "If you go back on your word..i won't say anything but in my mind you punk for life." – Kevin Gates
33. "I'm super serious about music. That's, like, the only thing I'm serious about." – Kevin Gates
34. "You don't have to like it but you gotta respect it." – Kevin Gates
35. "I was always taught not to answer no questions. I'm not really good at answering them because I get agitated so fast." – Kevin Gates
36. "I don't get tired..what you tired of." – Kevin Gates
37. "I've just always been a reader." – Kevin Gates
38. "I love to be clean. I wear the same things, all of my clothes pretty much look the same. I'm a plain and simple type of guy. I don't really do a lotta busy colors and things of that nature. I feel like less is more." – Kevin Gates
39. "Life is about conduct and how we conduct ourselves. But two wrongs never make a right." – Kevin Gates
40. "I always knew who I was, and I always ran from my true purpose… I know what my job is. And I always ran from it." – Kevin Gates
41. "I don't want no handouts. I want to get it out the mud." – Kevin Gates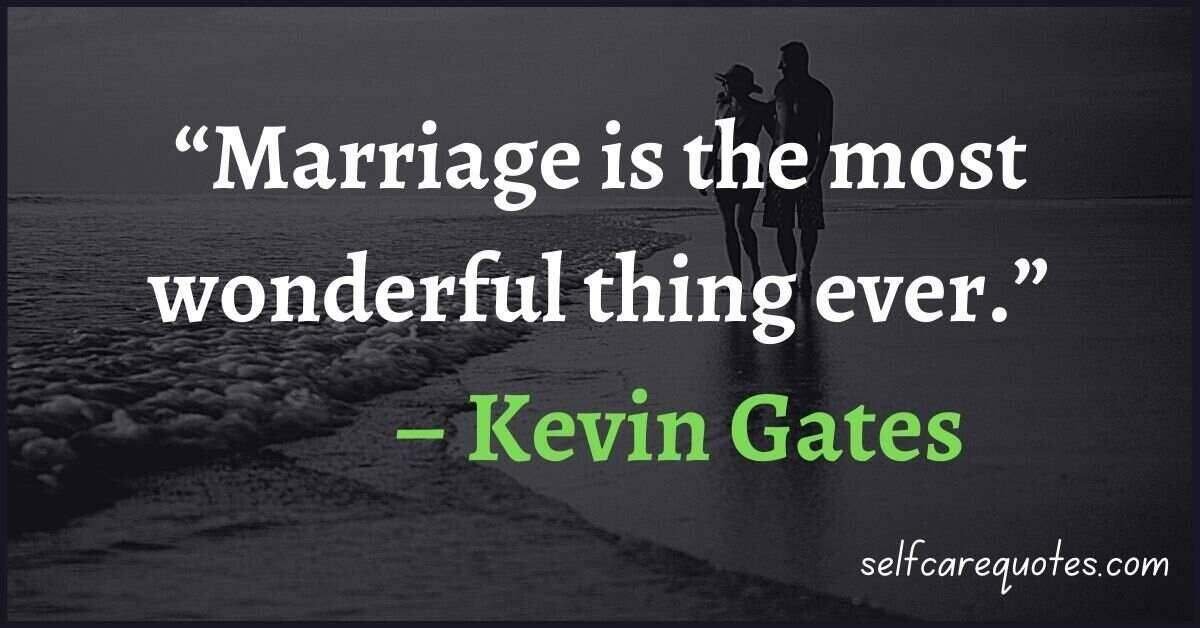 42. "Marriage is the most wonderful thing ever." – Kevin Gates
43. "You can learn from a dummy. You can watch a dummy and learn what not to do. I've always been an observant individual. You don't know how much you love something until you can't do it. That's one thing I can say that I learned. I learned how much I love music." – Kevin Gates
44. "I've had mixtapes that have been better than albums I've heard from other artists. I take my time; I put my heart into it." – Kevin Gates
45. "Out my window.. I see everything I dream about and wished I had"– Kevin Gates
46. "I'm inspired by everything that goes on around me. I'm a sponge. I'm very analytical. I notice the things that most people don't notice." – Kevin Gates
47. "Why accept failure when success is free?" – Kevin Gates
48. "I don't pay attention to sales because it's not about that for me. It's about the music. Music is all I have." – Kevin Gates
49. "I suffer from deep depression, so my only release is music." – Kevin Gates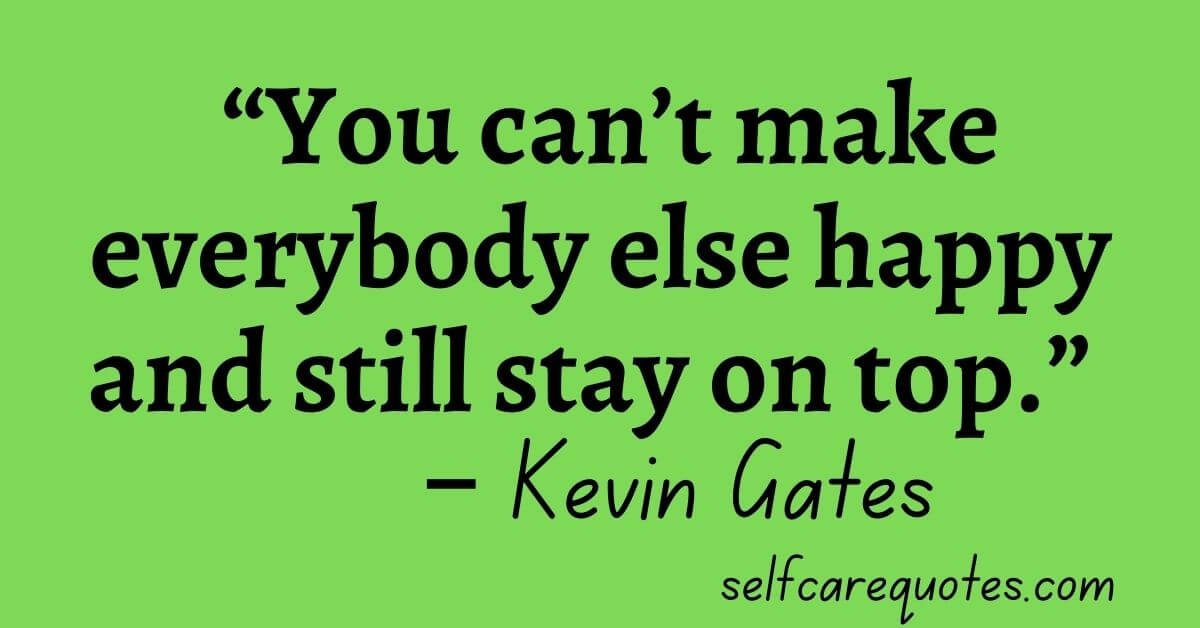 50. "You can't make everybody else happy and still stay on top." – Kevin Gates
"When you level up your life will change. You will come across harder opponents and situations." – Kevin Gates
"Everybody around you pretending that they are your partner, let you have a problem they won't even help you         out." – Kevin Gates
The biography presents a person to the readers in full length. If you want to know about someone in detail, then you have to read the biography of him. Here in the short space, we are going to present a short biography of Kevin Gates to you. Let's start.
Kevin Gates Early Life
The birth was on February 5, 1986, in Louisiana, U.S. His parents are from different parts. His mother was an American but his father was African. In his childhood, Kevin Gates's family changed their address 2 times. First in New Orleans, Louisiana, and the second time in Baton Rouge.
In his childhood, Kevin Gates was arrested by police for speeding. That car was stolen by him and his friends. In his childhood, he had no connection with his father because of family problems. But they united in his teenage years.
Kevin Gates Education
As a famous rapper and singer, Kevin Gates has a huge fan base. They want to know about his educational life. Kevin Gates elementary or primary education is not known to us. But his high school and college education are well known.
Kevin Gates completed his high schooling at McKinley High School this was in his home town Louisiana. Later he was arrested by the police and he had to stay in jail for 31 months. In this time he gained a master's degree from a prison program. We also know about his involvement in Baton Rouge Community College, but here his life is not known.
Kevin Gates Career
His singing career is almost discussed in the introduction part of this article. He worked with different people and different groups. Now he is working with the Bread Winners' Association. In his singing career, his most famous album is "Islah". Besides this he has many other famous albums like "Stranger Than Fiction", "By Any Means", and "Luca Brasi 2".
Why should we follow Kevin Gates?
The most famous part of Kevin Gates's life is his songs and quotes. These are most loved by people. We can follow him for these two reasons. His quotes are followable because they bear teaching in them. His singing capability and amazing voice are all famous and followable. We should follow him for these reasons.
The final thing I want about him is his change in life. After the life in prison, he changed himself completely. He focused on singing completely. If we can leave our bad habits then we will also be able to return from our bad sides. Kevin Gates quotes bear the proof of his changed mind.