The word success is a mysterious word that has no exact meaning or definition. For different people success is different. Some people are trying to achieve the highest position in his office. For him gaining his position is a success. Some other people's dream is to become a star or celebrity.
His success also lies in his gaining the position of dreaming. We can say in one word, that success is reaching a position where the person expected to reach. To gain success different things play an important role. Among these helping forces, success quotes demand a good position. We can say that success quotes are important in gaining success.
Top 100 success quotes:
1. Failure is success if we learn from it. —Malcolm Forbes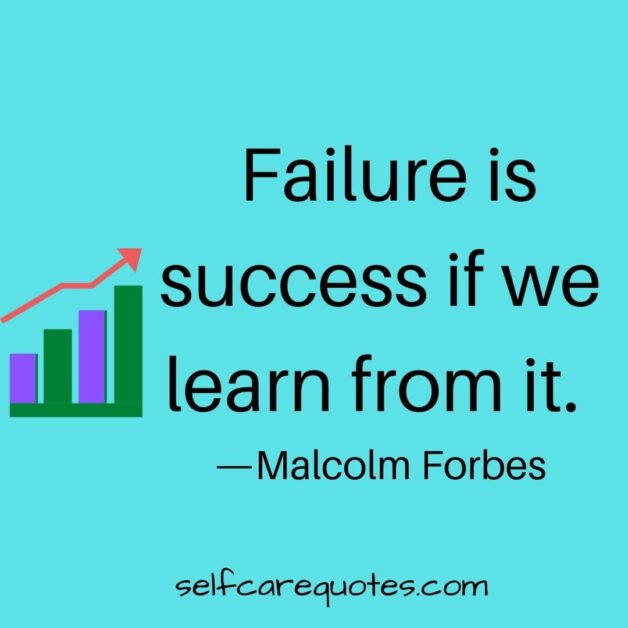 2. Frustration, although quite painful at times, is a very positive and essential part of success. —Bo Bennett
3. Success is a state of mind. If you want success, start thinking of yourself as a success. —Joyce Brothers
4. Success is not final, failure is not fatal: it is the courage to continue that counts. —Winston Churchill
5. Success isn't measured by money or power or social rank. Success is measured by your discipline and inner peace.— Mike Ditka
6. Success is not measured by what you accomplish, but by the opposition you have encountered, and the courage with which you have maintained the struggle against overwhelming odds. —Orison Swett Marden
7. However difficult life may seem, there is always something you can do and succeed at.— Stephen Hawking
8. The greatest sign of success for a teacher… is to be able to say, 'The children are now working as if I did not exist.'— Maria Montessori
9. Coming together is a beginning; keeping together is progress; working together is success. — Edward Everett Hale
10. Success is not a good teacher, failure makes you humble. —Shah Rukh Khan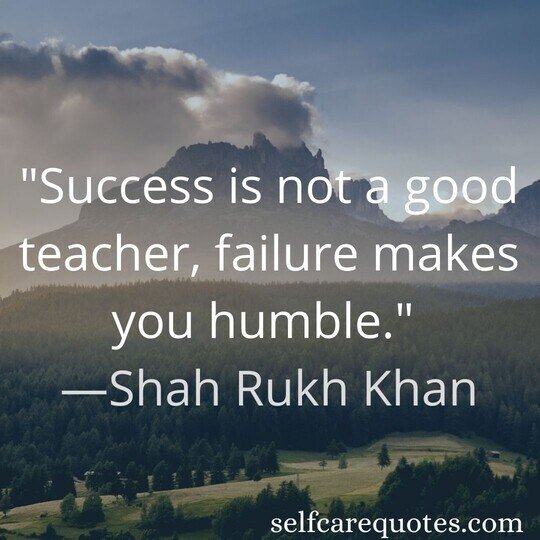 Success Quotes for students:
Students are a big number in the world population. Failure and success in this period of life are also important. If you become a successful student then your future life is going to be special. But if you are not a successful student then you will suffer in the next step of your life.
So, success is interrelated with the life of a student. Success Quotes for students are a source of getting motivation and inspiration for them. These quotes motivate students in different ways. They help the students to study well and also to be strong in the time of failure.
11. Success is a lousy teacher. It seduces smart people into thinking they can't lose. —Bill Gates
12. Success is to be measured not so much by the position that one has reached in life as by the obstacles which he has overcome.— Booker T. Washington
13. No man succeeds without a good woman behind him. Wife or mother, if it is both, he is twice blessed indeed. —Godfrey Winn
14. Success is not the key to happiness. Happiness is the key to success. If you love what you are doing, you will be successful.— Albert Schweitzer
15. Don't aim for success if you want it; just do what you love and believe in, and it will come naturally.— David Frost
16. Success isn't measured by money or power or social rank. Success is measured by your discipline and inner peace. —Mike Ditka
17. Eighty percent of success is showing up. —Woody Allen
18. There are people who make things happen, there are people who watch things happen, and there are people who wonder what happened. To be successful, you need to be a person who makes things happen. —Jim Lovell
Life success Quotes:
Life is a broad concept. Everything we face in our life is a part of our life. In the lifetime of every man, he has to face some challenges. In these challenges sometimes we win and other times we fail. But some famous people do not want to think of vain attempts as completely vain.
They think that failure can teach us and finally can lead us to success. Scholars of all ages and from all over the world tried to explain success and also tried to instruct people about success in life. Life success quotes are also given by some of these scholars. They tried to guide people from all over the world in the way of success. So, reading life success quotes is important to be a successful person.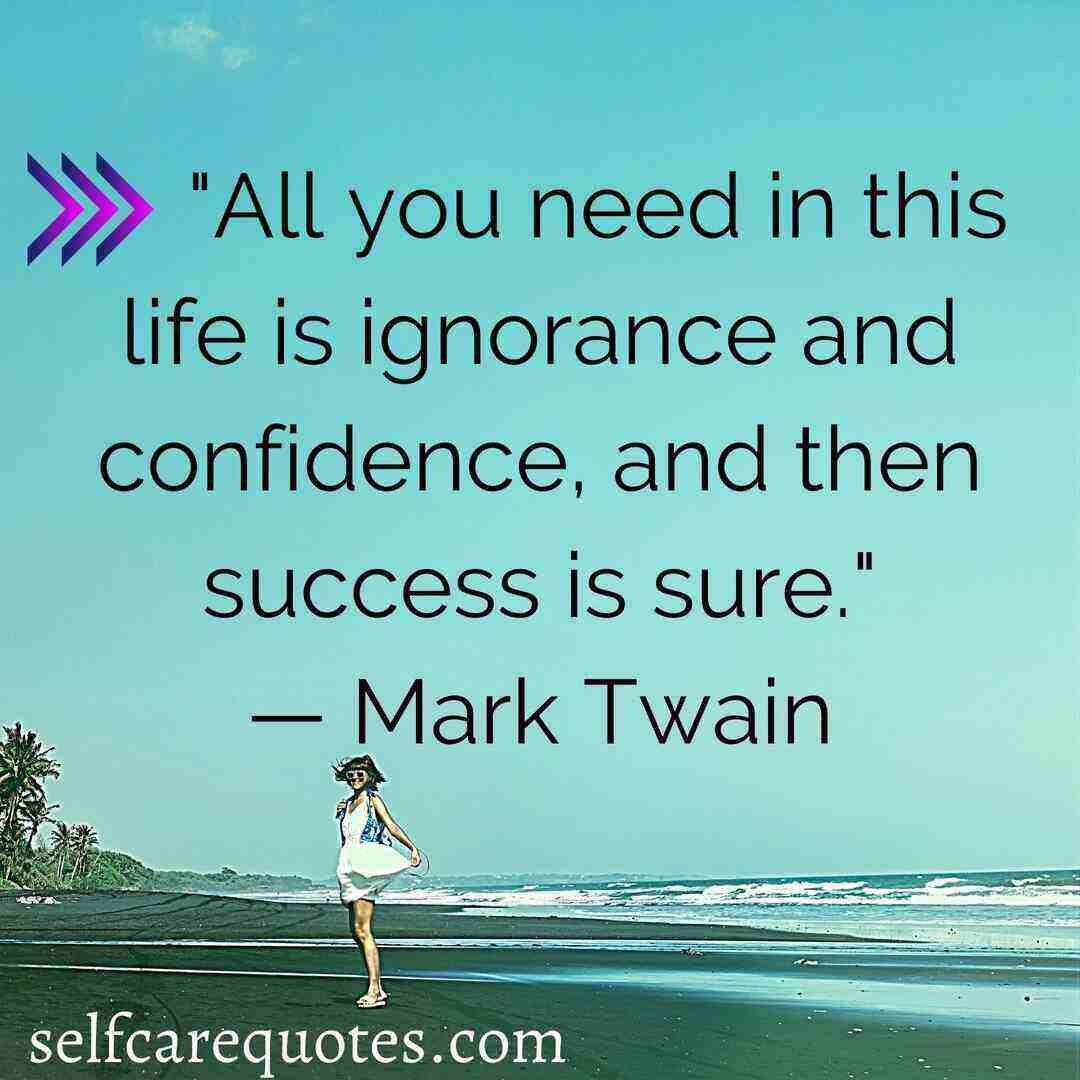 19.  All you need in this life is ignorance and confidence, and then success is sure.— Mark Twain
20. A successful man is one who can lay a firm foundation with the bricks others have thrown at him. —David Brinkley
21. Desire is the key to motivation, but it's determination and commitment to an unrelenting pursuit of your goal – a commitment to excellence – that will enable you to attain the success you seek.— Mario Andretti
22. Success is simply a matter of luck. Ask any failure.— Earl Wilson
23. When love and skill work together, expect a masterpiece. —John Ruskin
24. The price of success is hard work, dedication to the job at hand, and the determination that whether we win or lose, we have applied the best of ourselves to the task at hand. —Vince Lombardi
25. Success is dependent on effort. —Sophocles
26. Success is the sum of small efforts – repeated day in and day out. —Robert Collier
27. Success is sweet and sweeter if long delayed and gotten through many struggles and defeats. —Amos Bronson Alcott
28. There is only one success – to be able to spend your life in your own way. —Christopher Morley
29. Obedience is the mother of success and is wedded to safety. —Aeschylus
30. Take up one idea. Make that one idea your life – think of it, dream of it, live on that idea. Let the brain, muscles, nerves, every part of your body, be full of that idea, and just leave every other idea alone. This is the way to success.— Swami Vivekananda
31. If you find it in your heart to care for somebody else, you will have succeeded. —Maya Angelou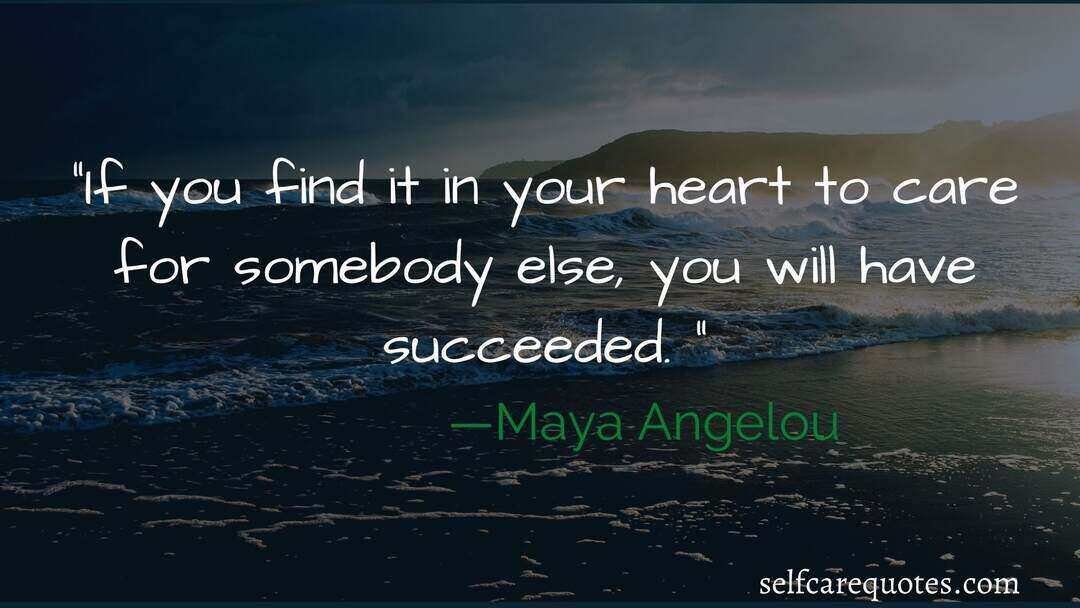 32. The real secret of success is enthusiasm. —Walter Chrysler
33. Success consists of getting up just one more time than you fall. —Oliver Goldsmith
34. Success is getting what you want. Happiness is wanting what you get. —Dale Carnegie
35. To be successful, you have to have your heart in your business and your business in your heart. —Thomas J. Watson
36. Success isn't a result of spontaneous combustion. You must set yourself on fire. —Arnold H. Glasow
37. Formula for success: rise early, work hard, strike oil. —J. Paul Getty
38. It's not enough that I should succeed – others should fail. —David Merrick
Top 50 Success Quotes That Will Inspire You to Succeed. You can see the Video
39. Victory has a thousand fathers, but defeat is an orphan. —John F. Kennedy
40. What's money? A man is a success if he gets up in the morning and goes to bed at night and in between does what he wants to do. —Bob Dylan
41. Success consists of going from failure to failure without loss of enthusiasm. —Winston Churchill
42. Success breeds success. —Mia Hamm
43. To be prepared is half the victory. —Miguel de Cervantes
44. Think twice before you speak, because your words and influence will plant the seed of either success or failure in the mind of another. —Napoleon Hill
45. The size of your success is measured by the strength of your desire; the size of your dream; and how you handle disappointment along the way. —Robert Kiyosaki
46. You don't have to be a genius or a visionary or even a college graduate to be successful. You just need a framework and a dream. —Michael Dell
47. Strive not to be a success, but rather to be of value. —Albert Einstein
48. You don't have to be a genius or a visionary or even a college graduate to be successful. You just need a framework and a dream. —Michael Dell
49. Most people give up just when they're about to achieve success. They quit on the one yard line. They give up at the last minute of the game one foot from a winning touchdown. —Ross Perot
50. Formal education will make you a living; self-education will make you a fortune. —Jim Rohn
51. Always be yourself, express yourself, have faith in yourself, do not go out and look for a successful personality and duplicate it. —Bruce Lee
52. Success is peace of mind which is a direct result of self-satisfaction in knowing you did your best to become the best you are capable of becoming. —John Wooden
53. Success is falling nine times and getting up ten. —Jon Bon Jovi
54. Action is the foundational key to all success. —Pablo Picasso
55. I've failed over and over and over again in my life and that is why I succeed. —Michael Jordan
56. Success comes from knowing that you did your best to become the best that you are capable of becoming. —John Wooden
57. If you wish to succeed in life, make perseverance your bosom friend, experience your wise counselor, caution your elder brother, and hope your guardian genius. —Joseph Addison
58. Success is often the result of taking a misstep in the right direction.—Al Bernstein
What is success in entrepreneurship?
This is also a part or section to measure success or failure. If you want to know about what is success in entrepreneurship then you have to know what entrepreneurship is. Entrepreneurship is the initiative of setting up a business taking the risk of money.
So, If you risk some money and time on an idea and finally get the expected benefit from it then it will be called success in entrepreneurship. Getting success in entrepreneurship also needs huge motivation and also hard work. Success quotes can change the track of getting success in entrepreneurship if you can follow them.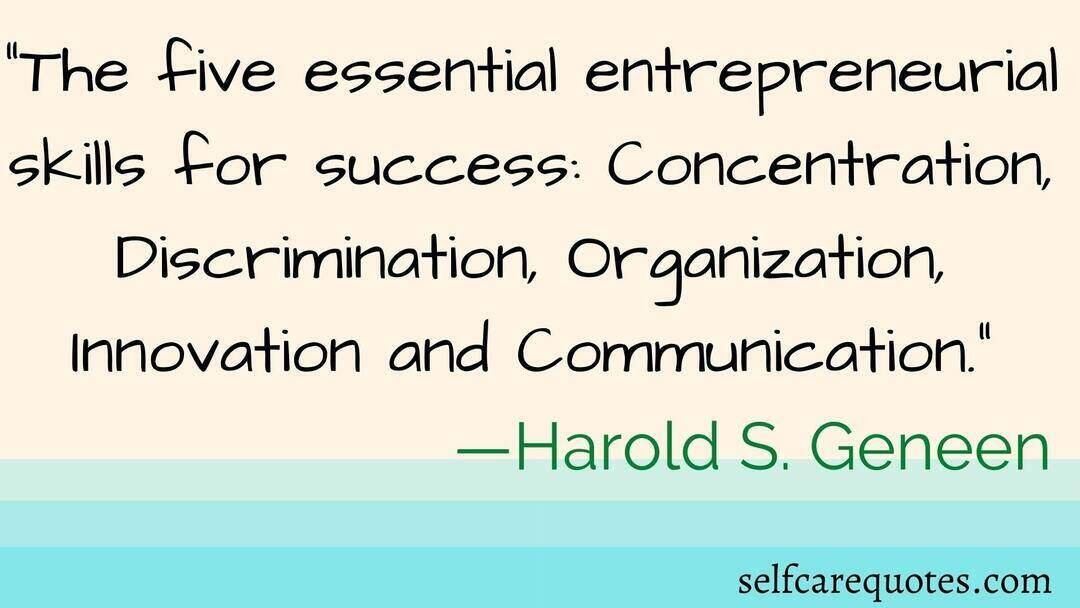 59. The five essential entrepreneurial skills for success: Concentration, Discrimination, Organization, Innovation and Communication. —Harold S. Geneen
60. Success – keeping your mind awake and your desire asleep. —Walter Scott
61. Success is finding satisfaction in giving a little more than you take. —Christopher Reeve
62. It's our nature: Human beings like success but they hate successful people. —Carrot Top
63. Success is achieved and maintained by those who try and keep trying. —W. Clement Stone
64. Success is simple. Do what's right, the right way, at the right time.— Arnold H. Glasow
65. Those who have succeeded at anything and don't mention luck are kidding themselves. —Larry King
66. Success is how high you bounce when you hit bottom. —George S. Patton
67. Always bear in mind that your own resolution to succeed is more important than any other. —Abraham Lincoln
68. Man needs his difficulties because they are necessary to enjoy success. —A. P. J. Abdul Kalam
69. There is no success without hardship. —Sophocles
70. In order to succeed you must fail, so that you know what not to do the next time. —Anthony J. D'Angelo
71. It is no use saying, 'We are doing our best.' You have got to succeed in doing what is necessary. —Winston Churchill
72. Success makes so many people hate you. I wish it wasn't that way. It would be wonderful to enjoy success without seeing envy in the eyes of those around you. —Marilyn Monroe
73. Success has a simple formula: do your best, and people may like it. —Sam Ewing
74. The successful man will profit from his mistakes and try again in a different way. —Dale Carnegie
75. Find something you're passionate about and keep tremendously interested in it. —Julia Child
76. If everyone is moving forward together, then success takes care of itself. —Henry Ford
77. Try not to become a man of success, but rather try to become a man of value. —Albert Einstein
78. The one phrase you can use is that success has a thousand fathers, and failure is an orphan.— Alan Price
79. The secret of success is sincerity. —Jean Giraudoux
80. Winning isn't everything, it's the only thing. —Vince Lombardi
81. The toughest thing about success is that you've got to keep on being a success.— Irving Berlin
82. Success or failure depends more upon attitude than upon capacity successful men act as though they have accomplished or are enjoying something. Soon it becomes a reality. Act, look, feel successful, conduct yourself accordingly, and you will be amazed at the positive results. —William James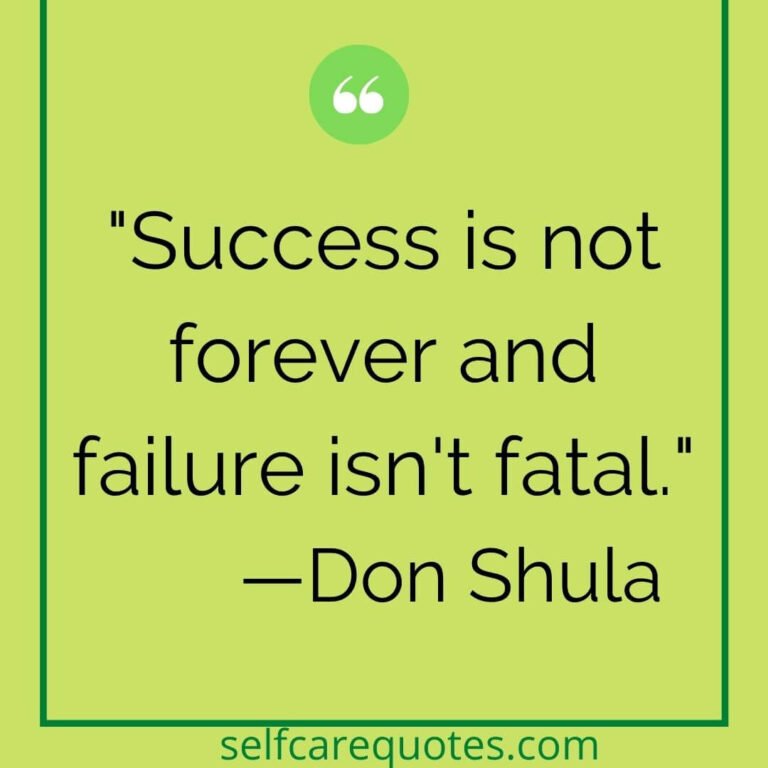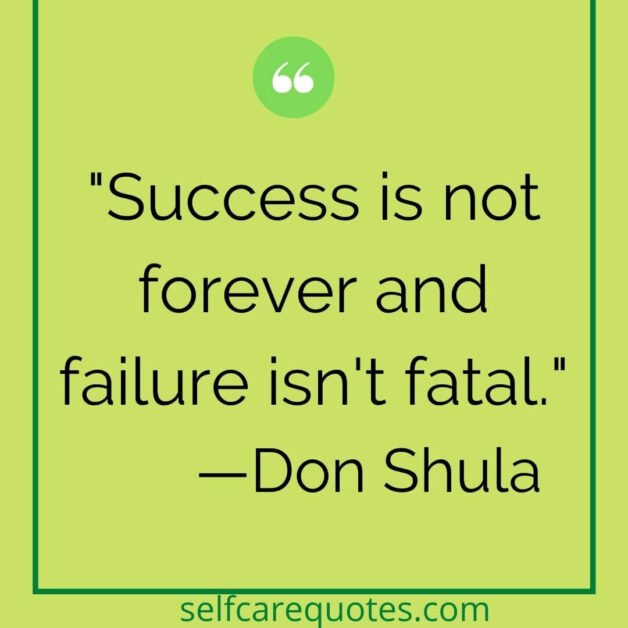 83. Success is not forever and failure isn't fatal. —Don Shula
84. There is little success where there is little laughter. —Andrew Carnegie
85. Success is a science; if you have the conditions, you get the result. —Oscar Wilde
86. Whosoever desires constant success must change his conduct with the times. —Niccolo Machiavelli
87. Success depends upon previous preparation, and without such preparation there is sure to be failure. —Confucius
89. Flaming enthusiasm, backed up by horse sense and persistence, is the quality that most frequently makes for success. —Dale Carnegie
90. Whatever success I may have attained is due to the fact that since I was old enough to work at all, my ambition has never deserted me. —Anna Held
91. To be successful you have to be lucky, or a little mad, or very talented, or find yourself in a rapid growth field. —Edward de Bono
92. Success isn't everything but it makes a man stand straight. —Lillian Hellman
93. Develop success from failures. Discouragement and failure are two of the surest stepping stones to success. —Dale Carnegie
94. Success is the progressive realization of predetermined, worthwhile, personal goals. —Paul J. Meyer
95. Failure is not an option. Everyone has to succeed. —Arnold Schwarzenegger
96. The ladder of success is best climbed by stepping on the rungs of opportunity. —Ayn Rand
97. The most important single ingredient in the formula of success is knowing how to get along with people. —Theodore Roosevelt
98. Success is nothing more than a few simple disciplines, practiced every day. —Jim Rohn
99. A person with a new idea is a crank until the idea succeeds. —Mark Twain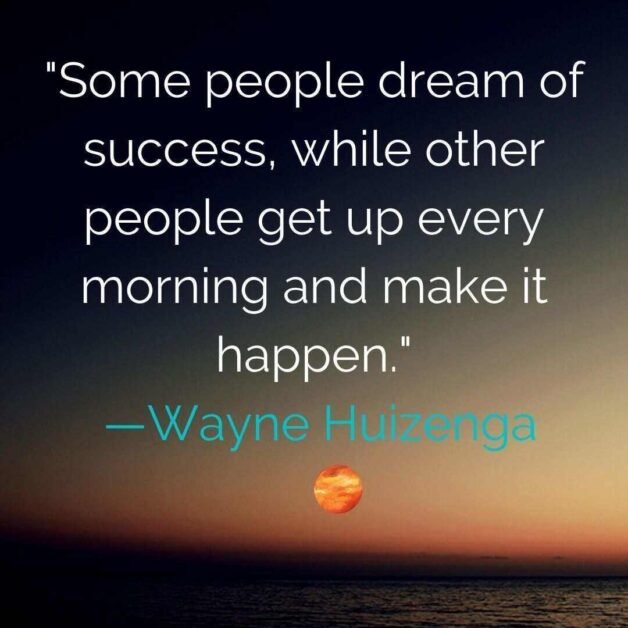 100. Some people dream of success, while other people get up every morning and make it happen. —Wayne Huizenga
Finally, we can say that success is involved in every sector of life. Whatever you do, you face success or failure. So, success is related to our day-to-day life. We all expect success but very few of us achieve that. Most of the time we have to face failure in life.
But in the time of failure, we should not be broken, we have to get motivation, and also we have to restart again. To get the motivation and also to know the true nature of success we have to deal with the success quotes. These quotes are the result of deep thinking and experience.