50 Neil Young Quotes:
1. It's better to burn out, than to fade away. — Neil Young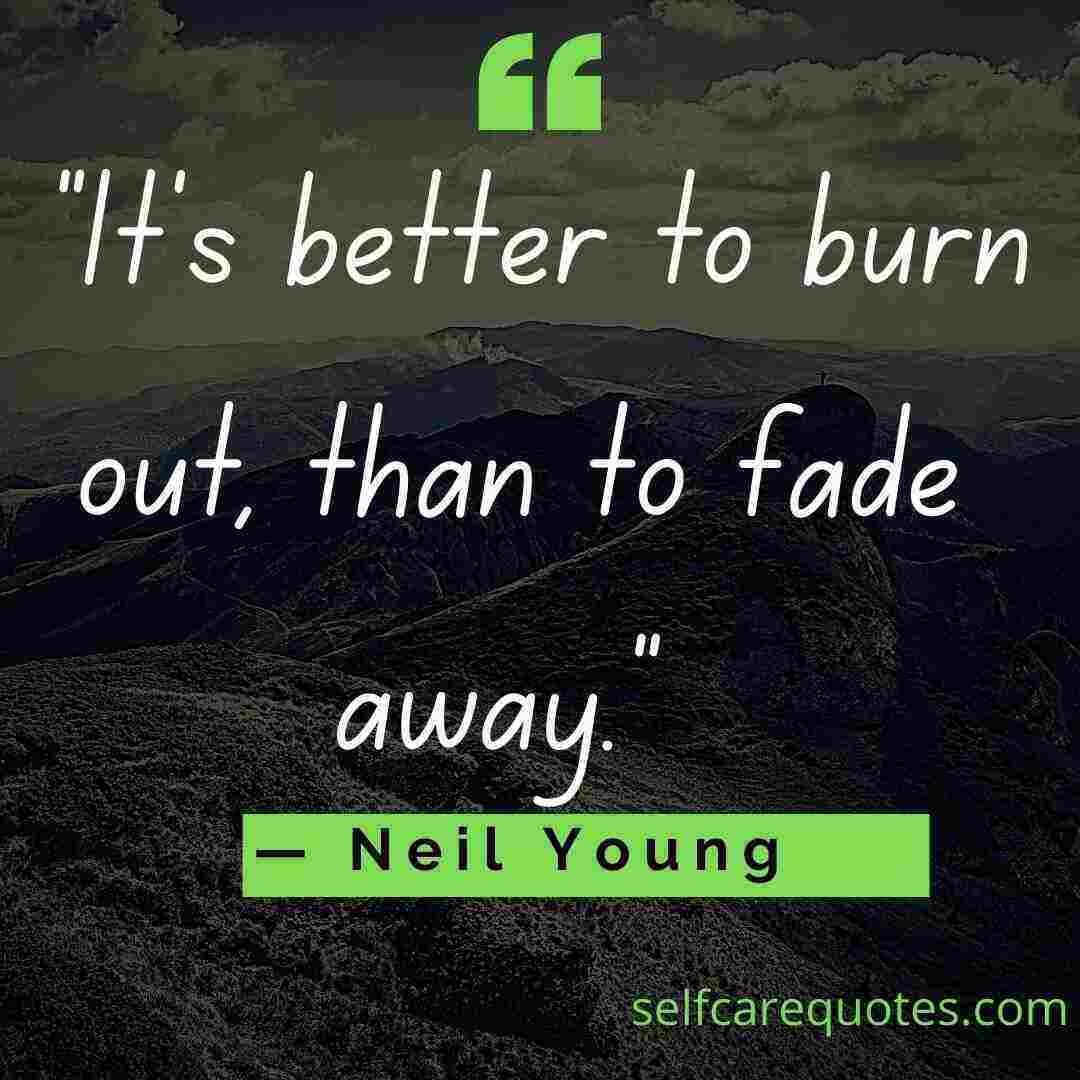 2. Respect Mother Earth and her giving ways or trade away our children's days.— Neil Young
3.  As you go through life, you've got to see the valleys as well as the peaks.— Neil Young
4. Instead of cursing the darkness, light a candle for where we're going. There's something ahead worth fighting for.— Neil Young
5. One good thing about the past is that you can't change it. So there's no reason to go back. It's there. It is what it is. The only thing you can change is right now and what's happening next.— Neil Young
6. It's going to take a lot of love to make things work out right.— Neil Young
7. Listen to your own voice. Don't listen to someone else's. To me the way to live is to always move forward – to keep searching for whatever it is that interests you.— Neil Young
8. There's more to a picture than meets the eye.— Neil Young
9. For whatever you're doing, for your creative juices, your geography's got a hell of a lot to do with it. You really have to be in a good place, and then you have to be either on your way there or on your way from there.— Neil Young
10. Some get stoned, some get strange, but sooner or later it all gets real.— Neil Young
Who is Neil Young?
The introduction of Neil Young is not possible within a few lines because he is a versatile singer of Canada and America. Besides being a singer, he is also a songwriter and Musician.  He is called OC and OM because he gained the great awards of Canada. One is the Order of Canada and another is The Order of Manitoba. Neil Young also announced the 34th most popular rock singer of all time.
This announcement was done by Rolling Stone in 2000. Neil Young worked for many bands and also along himself. Some of his famous bands are Buffalo Springfield, Crazy Horse, etc. His famous solo albums are "After the Gold Rush", "Everybody Knows This Is Nowhere", and "Harvest". Besides his songs and music, Neil Young's quotes are also famous.
11. I am just a dreamer, but you are just a dream.— Neil Young
12. My my, hey hey… Rock and roll is here to stay. Hey hey, my my… Rock and roll will never die.— Neil Young
13. Freedom of choice is meaningless without knowledge. That's why it's crucial we all get engaged and get informed.— Neil Young
14. Learning from other people is what music is all about.— Neil Young
15. want to live, I want to give, I've been a miner for a heart of gold.— Neil Young
16. I've always been better moving than I am standing still.— Neil Young
17. A lot of people that buy vinyl today don't realise that they're listening to CD masters on vinyl and that's because the record companies have figured out that people want vinyl, And they're only making CD masters in digital, so all the new products that come out on vinyl are actually CDs on vinyl, which is really nothing but a fashion statement.— Neil Young
18. Corporations don't have children. They don't have feelings or souls. They don't depend on uncontaminated water, clean air, or healthy food to survive. They are beholden to one thing – the bottom line.— Neil Young
19. Steve Jobs was a digital pioneer, but when he went home, he listened to vinyl.— Neil Young
20. You have to be ready to give everything you have, and you have to make sure you've really got a lot to give. Because if … you're not ready to give everything you have, … then you're nothin'.— Neil Young
21. I see a government completely out of control, and money is number one. Integrity isn't even on the map.— Neil Young
22. A little love and affection in everything you do will make the world a better place with or without you.— Neil Young
23. If you wanna write a song, ask a guitar.— Neil Young
24. I don't like the current political system in the USA and some other countries. Increasingly democracy has been hijacked by corporate interests.— Neil Young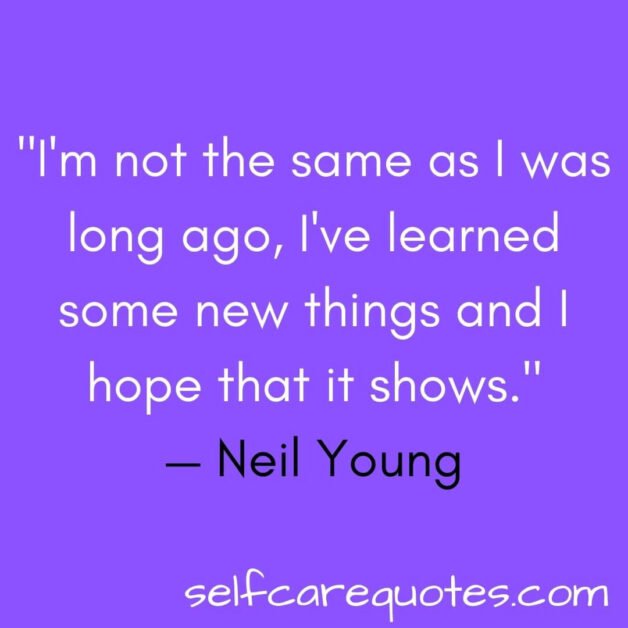 25. I'm not the same as I was long ago, I've learned some new things and I hope that it shows.— Neil Young
26. I'm not a preacher, and I'm certainly not a good example, but I have my own feelings about God. I'm kind of a nature guy. My cathedral is forests, or the prairies, or the beach.— Neil Young
27. Music is fulfilling. The next day you
feel better. Drugs, the next day you feel
terrible — unless you have more drugs.— Neil Young
28. I just wrote one song at a time. Kinda like an alcoholic. One day at a time.— Neil Young
29. There is a town in north Ontario,
With dream comfort memory to spare,
And in my mind
I still need a place to go,
All my changes were there.— Neil Young
30. Blue, blue windows behind the stars,
Yellow moon on the rise,
Big birds flying across the sky,
Throwing shadows on our eyes.— Neil Young
31. As I get older, I get smaller. I see other parts of the world I didn't see before. Other points of view. I see outside myself more.— Neil Young
32. We live in the digital age and, unfortunately, it's degrading our music, not improving it It's not that digital is bad or inferior, it's that the way it's being used isn't doing justice to the art. The MP3 only has 5 percent of the data present in the original recording. … The convenience of the digital age has forced people to choose between quality and convenience, but they shouldn't have to make that choice.— Neil Young
33. Love and only love will endure. Hate is everything you think it is. Love and only love will break it down.— Neil Young
34. The '60s was one of the first times the power of music was used by a generation to bind them together.— Neil Young
35. There's an edge to real rock 'n' roll. It's all that matters.— Neil Young
36. Old man take a look at my life, I'm a lot like you were.— Neil Young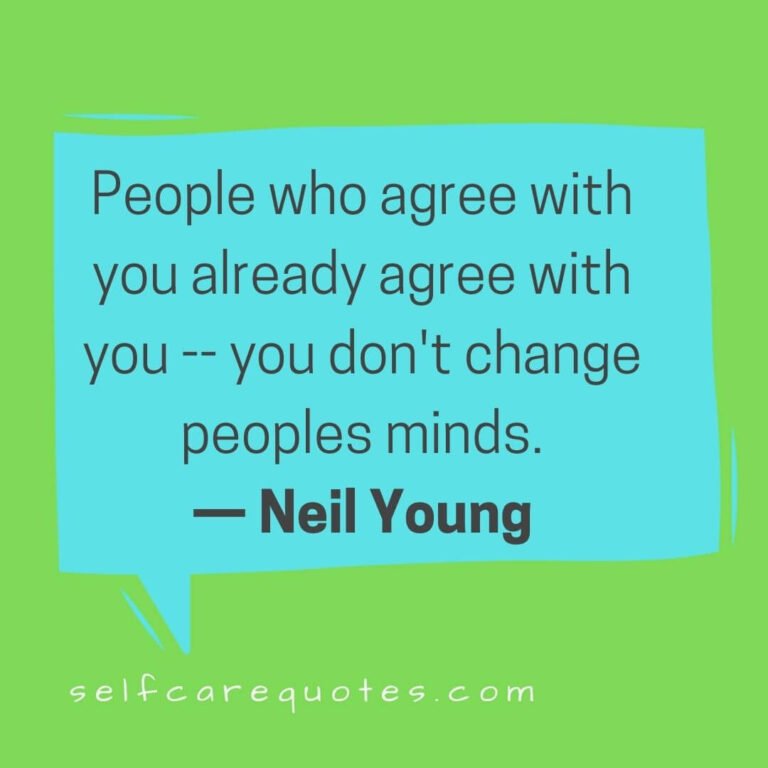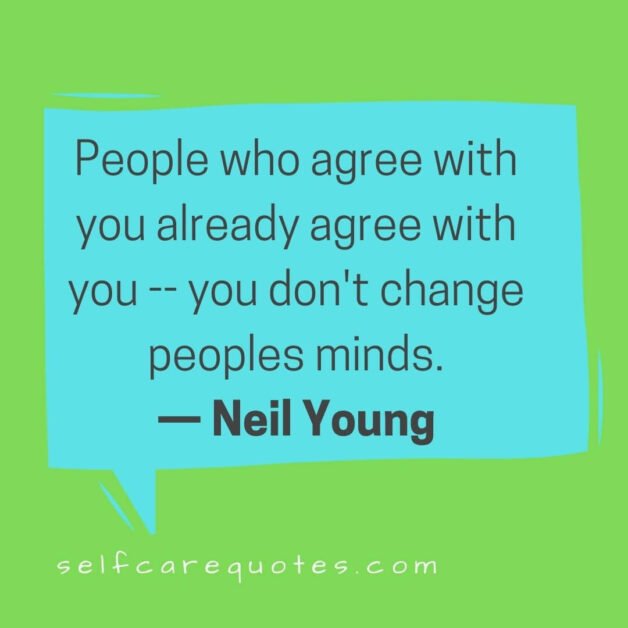 37. People who agree with you already agree with you — you don't change peoples minds.— Neil Young
38. Love is a rose
But you better not pick it.
It only grows
When it's on the vine.
Handful of thorns
And you'll know you missed it.
You lose your love
When you say the word MINE.— Neil Young
40. I used to walk like a giant on the land. Now I feel like a leaf floating in a stream.— Neil Young
41. Without freedom of expression, good taste means nothing.— Neil Young
42. You are like a hurricane, there's calm in your eyes, and I'm getting blown away.— Neil Young
43. The devil fools with the best laid plans.— Neil Young
44. I don't force it. If you don't have an idea and you don't hear anything going over and over in your head, don't sit down and try to write a song. You know, go mow the lawn…My songs speak for themselves.— Neil Young
45. Once I thought I saw you in a crowded hazy bar,
Dancing on the light from star to star.
Far across the moonbeam I know that's who you are,
I saw your brown eyes turning once to fire.— Neil Young
46. I am just a dreamer, but you are just a dream,
You could have been anyone to me.
Before that moment you touched my lips
That perfect feeling when time just slips
Away between us on our foggy trip.— Neil Young
47. I try not to look back. I'm looking forward. I'm worried more about what I'm going to do next week than I am what I did last week. There are too many things to do. Looking back is for everybody else.— Neil Young
48. Most pleasures, like flowers when gathered die.— Neil Young
49. Every wave is new until it breaks.— Neil Young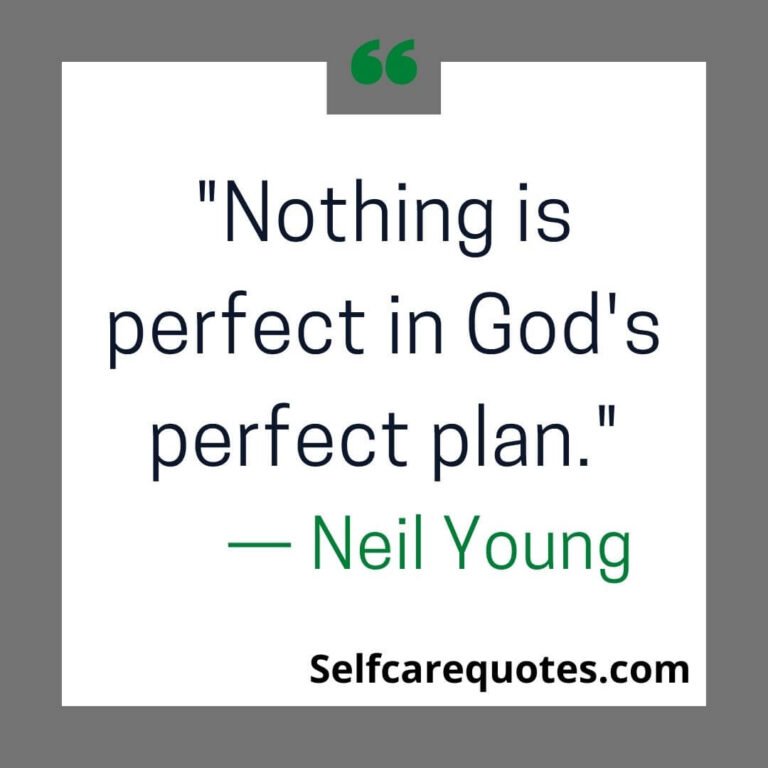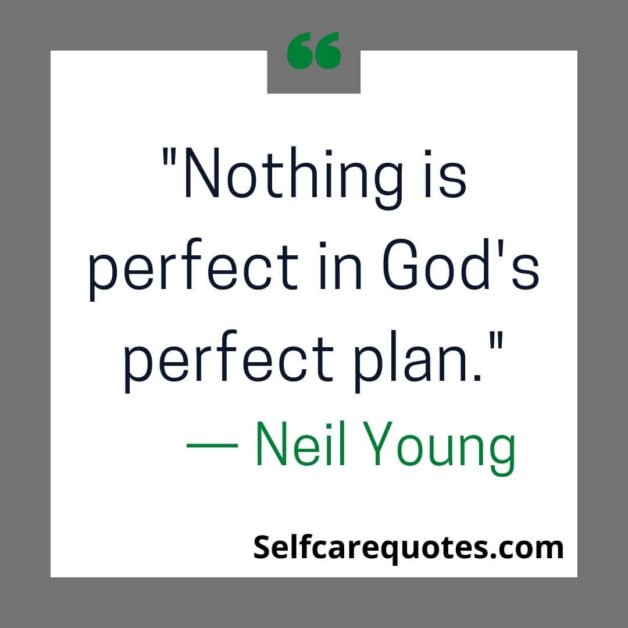 50. Nothing is perfect in God's perfect plan.— Neil Young
Why should we follow Neil Young?
Every person in this world possesses some special qualities. These qualities are god-gifted. These God-gifted qualities should be followed by us. Some of the good qualities of Neil Young can be followed. Neil's biography says that he is an innovator in the field of song and music.
He is also a friendly person. He deals with people around him very admirably. These qualities of Neil Young can be followed. Besides these, his hard work to be a singer and also his sticking to the singing profession is also good qualities to follow. The quotes Neil produced can be a great source of learning. We can follow him for his quotes.
Early Life of Neil Young:
The birth of this famous singer was on November 12, 1945.  His birthplace in Toronto, the capital of Canada. His parents are Scott Alexander Young and Edna Blow Ragland Young. Just after the birth of Young, the family moves to a new place. Later Neil described it as a sleepy place.
The new place name was Omemee, Ontario. The early life of this great singer was not happy. He suffered from Polio in 1952. This time was the time of the outbreak of this disease. In his early life, Neil's family many times moved to different places in that country.
Education life of Neil Young:
This great singer started his educational life at the Faulkner Elementary School of Florida. From this school, Young took some parts of his Elementary Education. After this, Young attended the school of Lawrence Park Collegiate Institute.
This institution provided him with high school education. This was the last part of his education. After this, he started his career.
The career of Neil Young:
The singing career of this great singer started with Buffalo Springfield. He started singing here in 1966. This was the start of his formal singing career. But before this, he sang locally and with friends. Later some famous albums came and he gained more popularity.
As we already know about his famous albums and his achievements in the singing sector. His achievements are all the same as a band member and also as a solo singer.
The last thing I want to say about him is again his quotes. Neil Young's quotes can change the life of anyone if he can pick up the intended meaning of these quotes. He is a famous singer and also a famous instructor through his quotes.