Goodwill is a term that can be used to describe a general feeling of kindness and friendliness towards others. There are many inspirational quotes that can give you hope, but there are also many quotes about the "goodwill Quotes" that people have towards their fellow man. Some of these quotes include:
"I've always found that people will forget what you said, people will forget what you did, but people will never forget how you made them feel." – Maya Angelou
Here are a few famous goodwill quotes that will give you inspiration
Top 50 Goodwill Quotes
1. Show charity and goodwill to others and it will return to enhance your own life in many wonderful ways. —Bryan Adams
2. Goodwill is the only asset that competition cannot undersell or destroy. —Marshall Field
3. Goodwill toward all beings is the true religion; cherish in your hearts boundless goodwill to all that lives. —Gautama Buddha
4. Kindness is the language which the deaf can hear and the blind can see. —Mark Twain
5. Where people of goodwill get together and transcend their differences for the common good, peaceful and just solutions can be found even for those problems which seem most intractable. —Nelson Mandela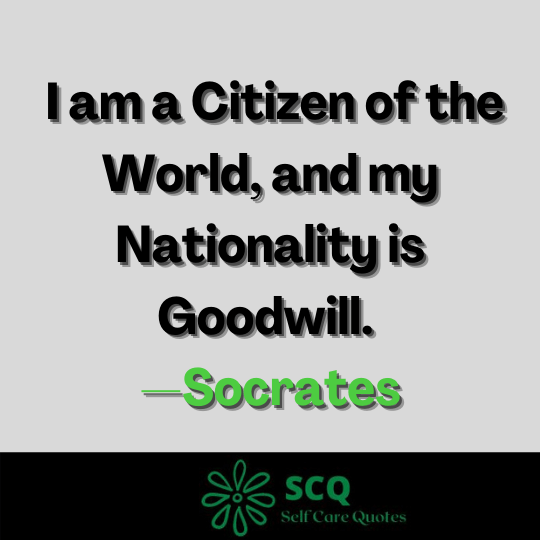 6. I am a Citizen of the World, and my Nationality is Goodwill. —Socrates
7. There is an aura of victory that surrounds a person of goodwill. —James Fisher
8. None of us can buy goodwill; we must earn it. —William Feather
10. Maturity is a compound of wisdom, goodwill, resilience, and creativity.—J. I. Packer
11. We can work together for a better world with men and women of goodwill, those who radiate the intrinsic goodness of humankind. —Wangari Maathai
12. It's what each of us sows, and how, that gives us character and prestige. Seeds of kindness, goodwill, and human understanding, planted in fertile soil, spring up into deathless friendships, big deeds of worth, and a memory that will not soon fade out. We are all sowers of seeds-and let us never forget it!—George Matthew Adams
13. Nothing that I can do or say will change the structure of the universe. But maybe, by raising my voice, I can help the greatest of all causes — good will among men and peace on earth. —Albert Einstein
14. I just believe in the goodwill of people, the power of people to do something positive.—Eddie Izzard
15. It is not only war that can stop war but men of goodwill, conscious of their mission can deal with such deadly enemy. —Haile Selassie
16. Just as the heart becomes carefree in a place of green, growing plants, goodwill and kindness are born when our souls enter happiness. —Rumi
17. When you extend your goodwill in every direction, regardless of circumstances, you begin to see that we are all one. —Laozi
18. Our experience has taught us that with goodwill a negotiated solution can be found for even the most profound problems. —Nelson Mandela
19. Eating is not merely a material pleasure. Eating well gives a spectacular joy to life and contributes immensely to goodwill and happy companionship. It is of great importance to morale. —Elsa Schiaparelli
20. Money, or even power, can never yield happiness unless it be accompanied by the goodwill of others.—B. C. Forbes
21. I am puzzled by people today who, after moralizing about the need for cooperation and goodwill and love-thy-neighbor-as-thyself, suddenly invoke the most primitive, barbarous motivations for any kind of progress. —Murray Bookchin
22. Affirm divine calmness and peace, and send out only thoughts of love and goodwill if you want to live in peace and harmony. Never get angry, for anger poisons your system. —Paramahansa Yogananda
23. Shallow understanding from people of good will is more frustrating than absolute misunderstanding from people of ill will. —Martin Luther King, Jr.
24. Goodwill to others is constructive thought. It helps build you up. It is good for your body. It makes vour blood purer, your muscles stronger, and your whole form more symmetrical in shape. It is the real elixir of life. The more such thought you attract to you, the more life you will have.—Prentice Mulford
25. Let this be our rule for goodwill and helpfulness, that whenever we are able to assist others we should behave as stewards who must someday give an account of ourselves.—John Calvin
26. Friendship is nothing else than an accord in all things, human and divine, conjoined with mutual goodwill and affection.—Marcus Tullius Cicero
27. I heard the bells on Christmas Day Their old, familiar carols play, And wild and sweet The words repeat Of peace on earth, good-will to men!—Henry Wadsworth Longfellow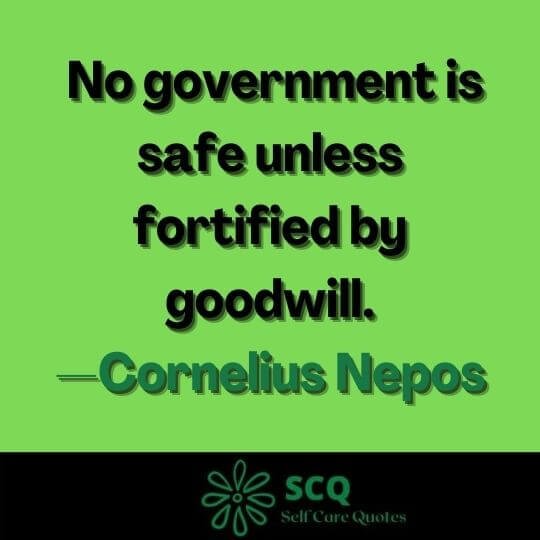 28. No government is safe unless fortified by goodwill.—Cornelius Nepos
29. The U.S has acquired reservoirs of goodwill around the globe over many years. But it is clear – from polling data and ample anecdotal evidence – that America is losing its allure in much of the world.—Lee H. Hamilton
30. The Senate is a place filled with goodwill and good intentions, and if the road to hell is paved with them, then it's a pretty good detour.—Hubert H. Humphrey
31. I like Goodwill and the thrift stores. I don't like going into a store and picking from a bunch of cute stuff that's already been found. One of the best parts is finding it myself. —Kreayshawn
32. I call on everyone of goodwill both in Ireland and abroad to join now in ensuring that the beginning of peace becomes a reality, before this year is out. Let us together open a new era in our histor—Albert Reynolds
33. The road to hell is paved with adverbs.—Stephen King
34. Bloody Christmas, here again, let us raise a loving cup, peace on earth, goodwill to men, and make them do the washing up.—Wendy Cope
35. Small wonder our national spirit is husk empty. We have more information but less knowledge. More communication but less community. More goods but less goodwill. More of virtually everything save that which the human spirit requires. So distracted have we become sating this new need or that material appetite, we hardly noticed the departure of happiness —Randall Robinson
36. I always make the business case for sustainability. It's so compelling. Our costs are down, not up. Our products are the best they have ever been. Our people are motivated by a shared higher purpose – esprit de corps to die for. And the goodwill in the marketplace – it's just been astonishing.—Ray Anderson
37. For me, the times I always regret are missed opportunities to say farewell to good people, to wish them long life and say to them in all sincerity, "You build and do not destroy; you sow goodwill and reap it; smiles bloom in the wake of your passing, and I will keep your kindness in trust and share it as occasion arises, so that your life will be a quenching draught of calm in a land of drought and stress." Too often I never get to say that when it should be said. Instead, I leave them with the equivalent of a "Later, dude!" only to discover there would be no later for us. —Kevin Hearne
38. I feel that the dormant goodwill in people needs to be stirred. People need to hear that it makes sense to behave decently or to help others, to place common interests above their own, to respect the elementary rules of human coexistence.—Vaclav Havel
39. When I talk about the assets, that was at the beginning of the talks. I was president then. I'm not president now. When I said it, this would be a sign of goodwill to begin the talks.—Akbar Hashemi Rafsanjani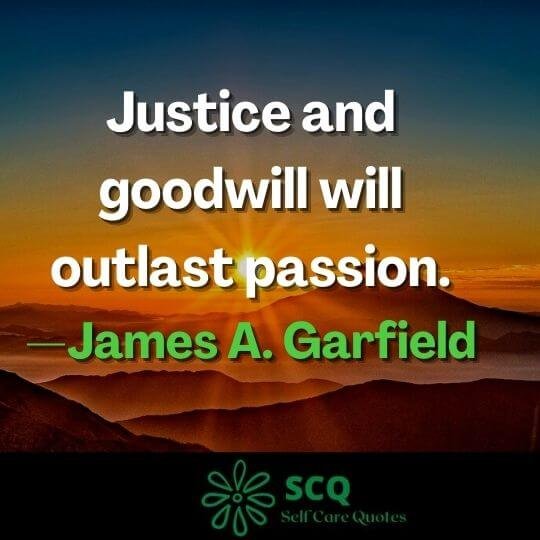 40. Justice and goodwill will outlast passion.—James A. Garfield
41. Few enjoy noisy overcrowded functions. But they are a gesture of goodwill on the part of host or hostess, and also on the part of guests who submit to them.—Fannie Hurst
42. Eating well gives a spectacular joy to life and contributes immensely to goodwill.—Elsa Schiaparelli
43. We do not trust the goodwill of the U.S. They have cut the ties.—Akbar Hashemi Rafsanjani
44. I've been a Goodwill Ambassador for the UNICEF and the UNICEF family for more than twelve years —Danny Glover
45. Well the wedding in the words of the Archbishop of Canterbury was a fairy tale and there was a huge public impress, investment of goodwill, affection and indeed money in this Institution. It was a huge success at the time.—Anthony Holden
46. Through mutual understanding, sincerity and goodwill, and with great wisdom and broad views, the leaders on both sides should jointly initiate new opportunities for peace, stability, cooperation and mutual benefit.—Chen Shui-bian
47. If one considers how much reason every person has for anxiety and timid self-concealment, and how three-quarters of his energy and goodwill can be paralyzed and made unfruitful by it, one has to be very grateful to fashion—Friedrich Nietzsche
48. You can always make a film somehow. You can beg, borrow, steal the equipment, use credit cards, use your friends' goodwill, wheedle your way into this or that situation. The real problem is, how do you get people to see it once it is made? —Walter Murch
49. To say that a man is your Friend means commonly no more than this, that he is not your enemy.—Henry David Thoreau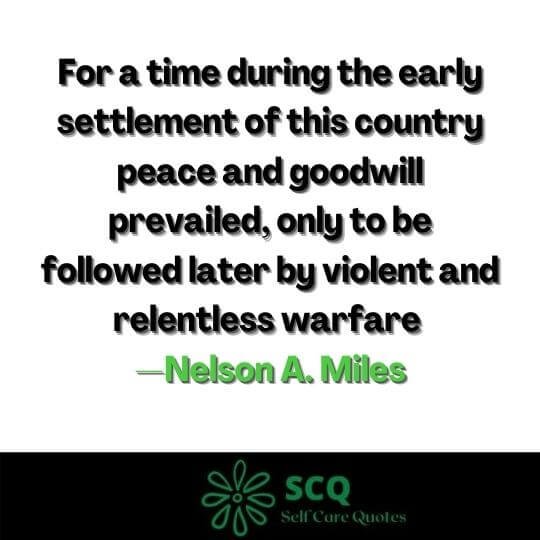 50. For a time during the early settlement of this country peace and goodwill prevailed, only to be followed later by violent and relentless warfare —Nelson A. Miles
The unceasing activity of the Creator whereby, in overflowing bounty and goodwill, He upholds His creatures in ordered existence, guides and governs all events, circumstances, and free acts of angels and men, and directs everything to its appointed goal, for His own glory.—J. I. Packer
Well it seems to me, that all real communities grow out of a shared confrontation with survival. Communities are not produced by sentiment or mere goodwill. They grow out of a shared struggle. Our situation in the desert is an incubator for community —Larry Harvey
To escape the cycle of tragedy, we (searchers) have to be tough on the ideas of the planners, even while we salute their goodwill.—William Easterly
We hope you found these quotes to be inspiring and motivational. Thanks for reading!