Our life is comprised of both positive and negative experiences. Sometimes we can lead our life easier, while sometimes we are afflicted with difficulties in life. When we fall into difficulties, we have to find out a way of overcoming that situation. We may adopt different ways to overcome adverse situations. You may go through different positive vibe quotes to motivate yourself.
Top 50 positive vibe quotes:
Positive Vibe Quotes for Self:
I strongly believe that a person is the best friend himself. We are our best well-wisher. When we suffer from complexities in our life, we have to remain strong. We have to be the motivator of our self. We may go through various positive vibe quotes for self, for the self-motivation purpose. The quotes increase our confidence to struggle and face all the challenges of our life.
1.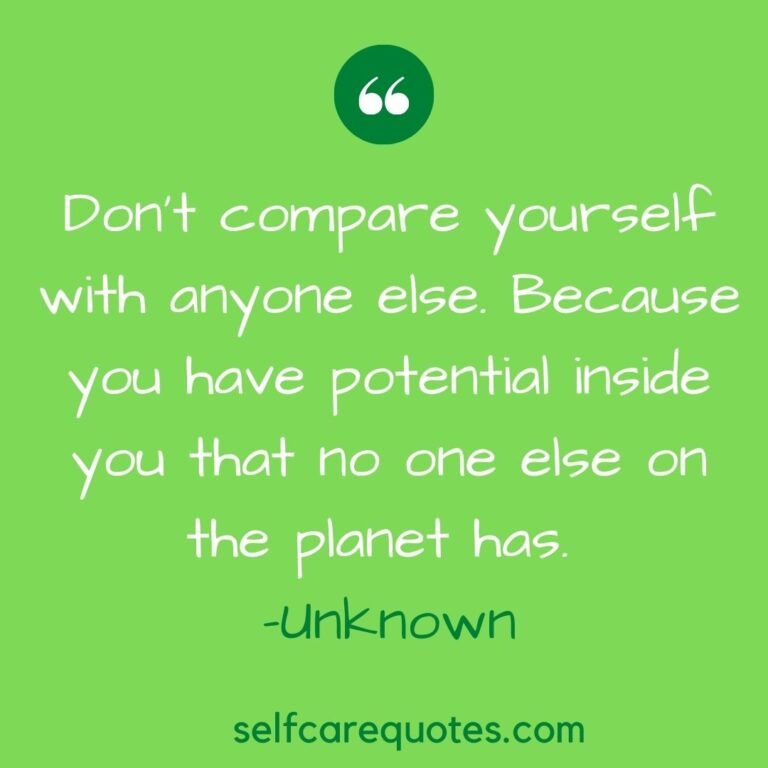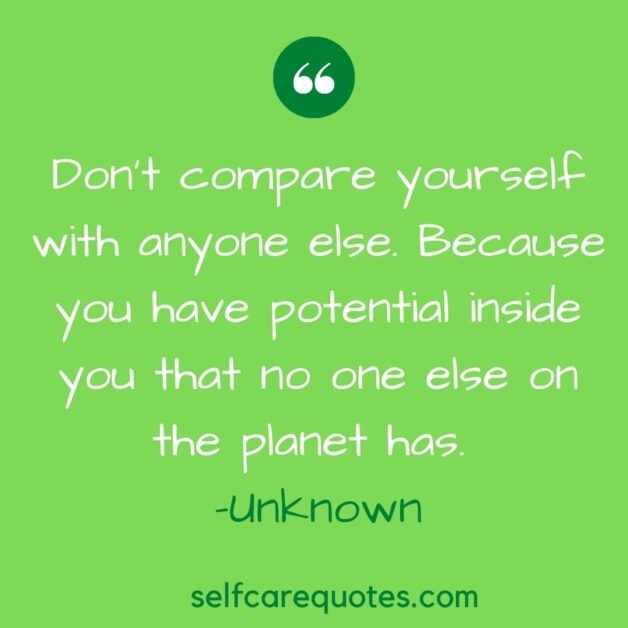 Don't compare yourself with anyone else. Because you have potential inside you that no one else on the planet has. -Unknown
2. You don't have to live up to anyone else's standards, you don't have to look like anyone else, you don't have to compare yourself to anyone else. You being you is enough, and you putting your positivity and good vibes out into the world, once you get to that point absolutely everything will fall into place. -Lizzie Velasquez
3. "Surround yourself with only people who are going to lift you higher."– Oprah Winfrey
4. "It's most important that you surround yourself with positivity always, and have it in your mind at all times."– Tyler Perry
5. "Cultivate an optimistic mind, use your imagination, always consider alternatives, and dare to believe that you can make possible what others think is impossible."– Rodolfo Costa
6. "An attitude of positive expectation is the mark of the superior personality."– Brian Tracy
7. "The most important thing you will ever wear is your attitude."– Jeff Moore
8. "Optimism is the most important human trait because it allows us to evolve our ideas, to improve our situation, and to hope for a better tomorrow."– Seth Godin
9. "A powerful attitude awakens inner strength, energy, motivation, and initiative."– Remez Sasson
10. "Positive belief in yourself will give you the energy needed to conquer the world and this belief is the power behind all creation."― Stephen Richards
11. "It's a sad day when you find out that it's not accident or fortune but just yourself that kept things from you."– Lillian Hellman
12. "Vibe high and the magic around you will unfold."― Akilnathan Logeswaran
13.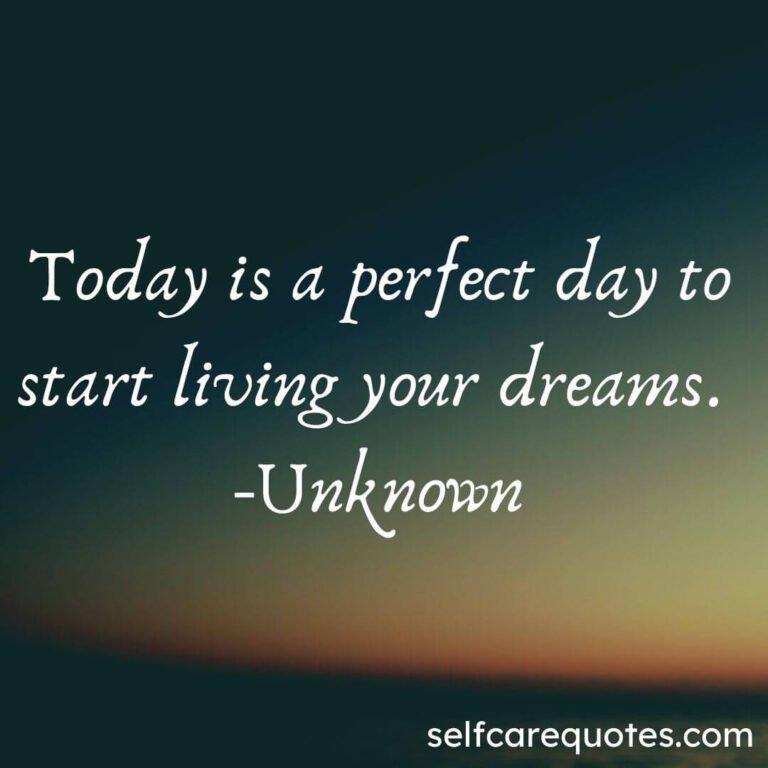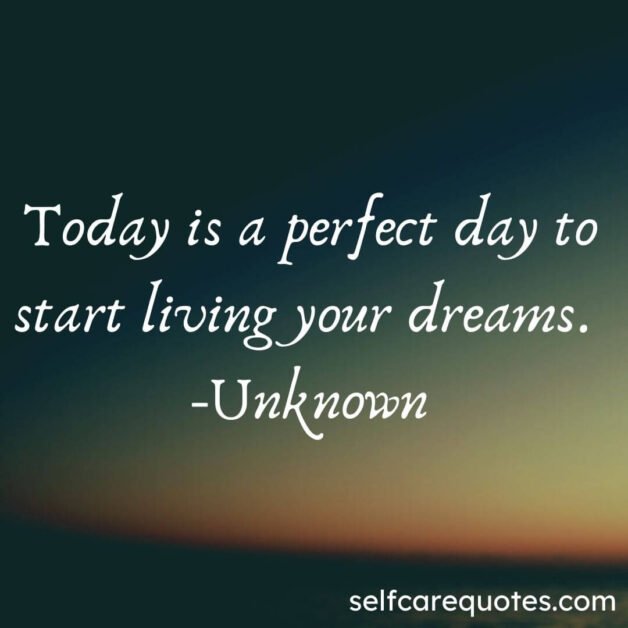 Today is a perfect day to start living your dreams. -Unknown
Positive Vibe Quotes for Friends:
We should take care of the psychological state of our loving persons. Our friends are also included in this. We should care about the mental suffering of our friends. We have to be aware of the fact that whether any of our friends are going through depression, despair, mental sufferings, and psychological trauma or not.
If we find out about our friends' such difficulties, we should inspire them to overcome their suffering. We may look over the positive vibes quotes for friends to get the ideas of motivation.
14. I had a few friends when moving to L.A. but have been so lucky to have made such great friends. I think it's most important to be honest and real and put out good vibes. -Gigi Gorgeous
15. Sosy should be a good term. Sosy should be a happy-go-lucky, good vibes girl, wants to make friends, enjoy life. -Heart Evangelista
16. A couple years ago I was going to back off and actually thought about retiring, but it keeps calling me back, and I'm going to keep going back as long as it calls me. I really think it has something to do with the good vibes that I feel I've spread through my performance and through the time that I've spent with fans. -Jason Newsted
Positive Vibe Quotes for Teamwork:
Most of us work with a team in our working place. We know, the success of the work depends on the complete success of the team. So, all the team members must possess a positive attitude towards the work. If they do not feel positive towards their work, positive vibes quotes for teamwork can help them.
17.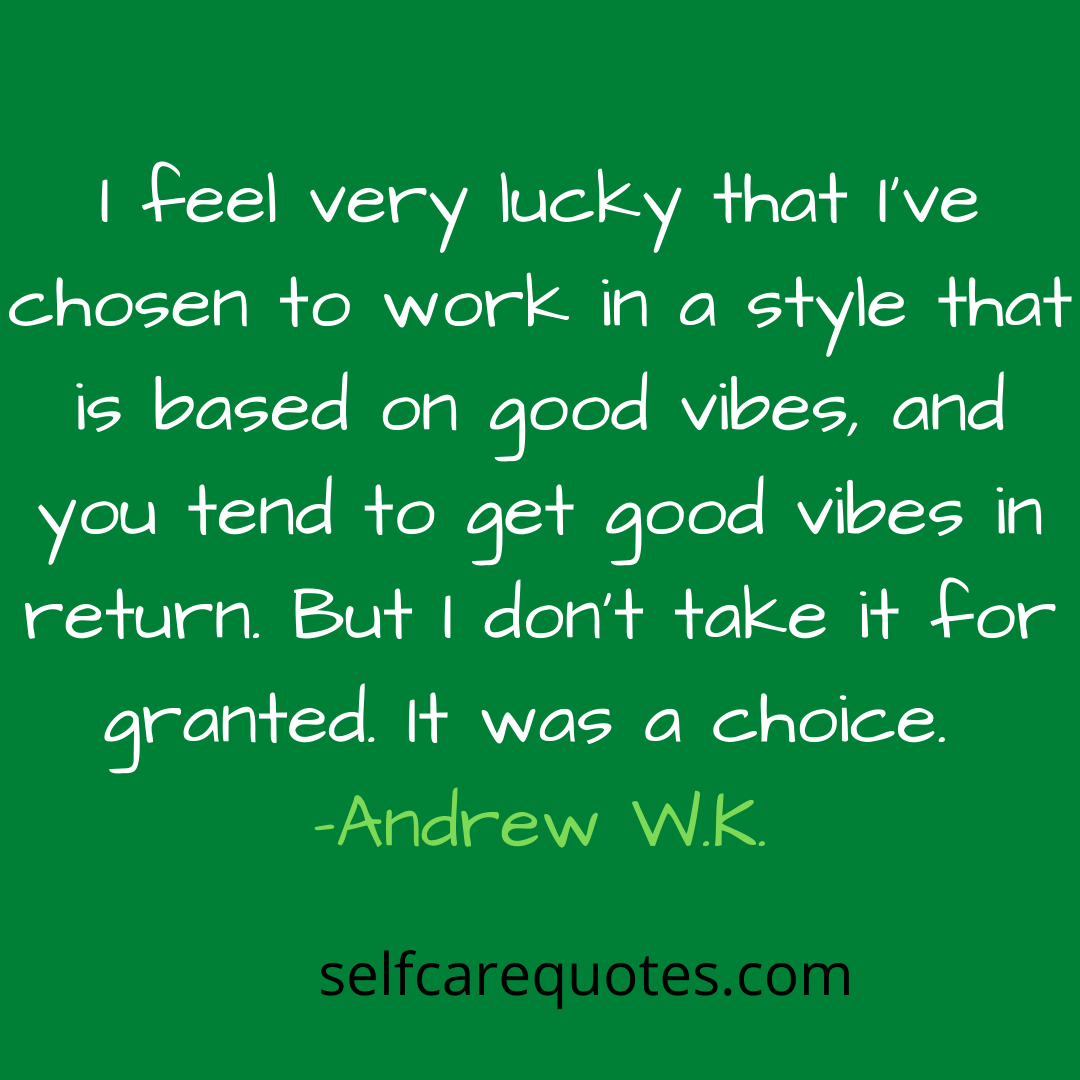 I feel very lucky that I've chosen to work in a style that is based on good vibes, and you tend to get good vibes in return. But I don't take it for granted. It was a choice. -Andrew W.K.
18. It's the easiest thing in the world to be down about anything. I think the body responds to good vibes. -Dave Davies
19. Virtually nothing is impossible in this world if you just put your mind to it and maintain a positive attitude." – Lou Holtz
20. "Positive thinking will let you do everything better than negative thinking will." – Zig Ziglar
21. "Let your unique awesomeness and positive energy inspire confidence in others." – Anonymous
Positive Vibe Quotes for Work:
Every work for the career demands dedication and hardworking. We need strong will power, motivation, mental strength, and positive energy to perform the work successfully. Because of the adverse situations of our life, we lose our positive energy to complete our work.
Then we cannot complete the work smoothly. In this case, the positive vibe quotes for work can help you get back your lost energy. By reading the quotes, you can regain your will power. It will motivate you to continue your work with full energy.
22. I've been blessed to be somebody that's been climbing that success mountain top for years of hard work, you know, but now it's all connecting. And now, the whole world is watching, you know what I'm saying, and it feels good 'cause it's good energy. This is all positive vibes, and good vibes and good energy, so it feels incredible. -DJ Khaled
23.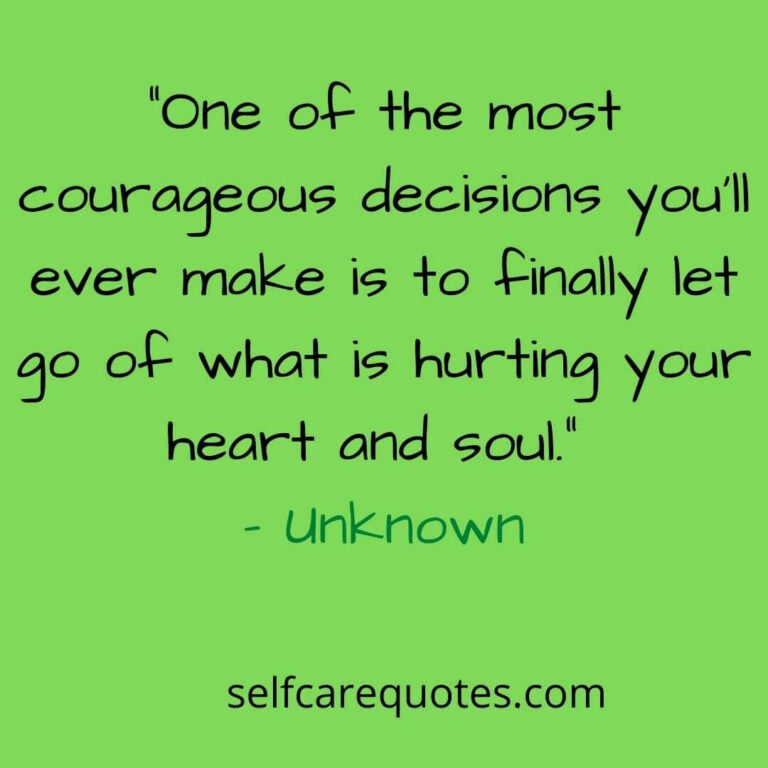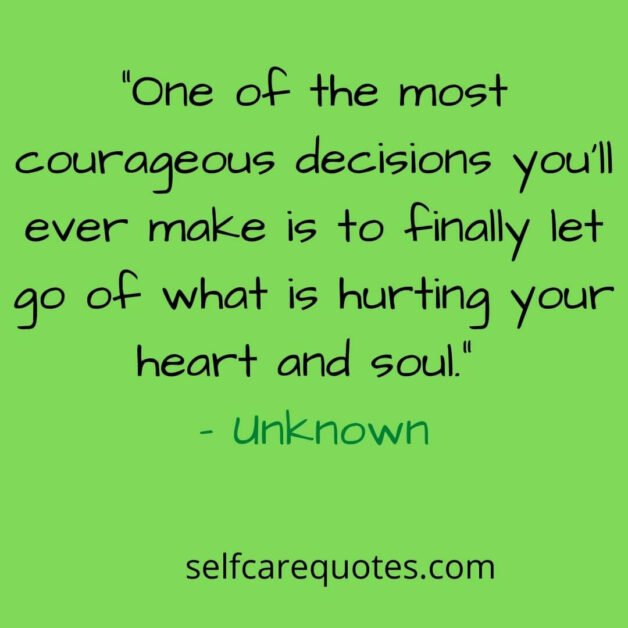 "One of the most courageous decisions you'll ever make is to finally let go of what is hurting your heart and soul." – Unknown
24. "Think big thoughts but relish small pleasures."― H. Jackson Brown Jr.
25. "If you ever walk down a path surrounding by negative energy, look for the fork in the path then cross over to the positive side."― Victoria Addino
26. "I don't have time to hate people who hate me because I'm too busy loving people who love me." – Unknown
27. "You have to open up to the world and learn optimism…Contentment with the past, happiness with the present, and hope for the future. Learned optimisim."― Jennifer Crusie
28. "It is better to dwell on the beautiful things in life than the negative."― Lailah Gifty Akita
29. "Consider your time valuable and manage it effectively and efficiently.
Don't waste it. Produce high-quality products that will inspire others.
Make it a point of duty to add value to your work during the progress.
Don't settle to less; make it your best, strive to win the test!"― Joseph S. Spence Sr.
30. "It's not strength, it's PERCEPTION that makes you stronger. If you change how you SEE it, you'll change how you FEEL about it."― Yvonne Pierre
31. "Don't step backward toward nothing, step forward toward something, better awkward steps forward, than coward steps backward."― Victoria Addino
32. "You are blessed, You are great. You are not alone. You are powerful."― Amit Ray
33. "Life is pretty simple: You do some stuff. Most fails. Some works. You do more of what works. If it works big, others quickly copy it. Then you do something else. The trick is the doing something else."– Leonardo da Vinci
34. "When your work speaks for itself, don't interrupt."– Henry J. Kaiser
35. "Positive energy is attracted to positive energy."― Deborah Day
Positive Vibe Quotes for Life:
Everybody faces the ups and downs in their life. Our life sometimes goes through negativity, which leaves negative effects on our entire activities. It hampers the normal harmony of our life. We get confused about our life.
By looking over the positive vibe quotes for life, we may bring back the harmony in our life. The quotes help to remove our depression. It re-establishes our belief in our life. It brings back our mental strength.
36.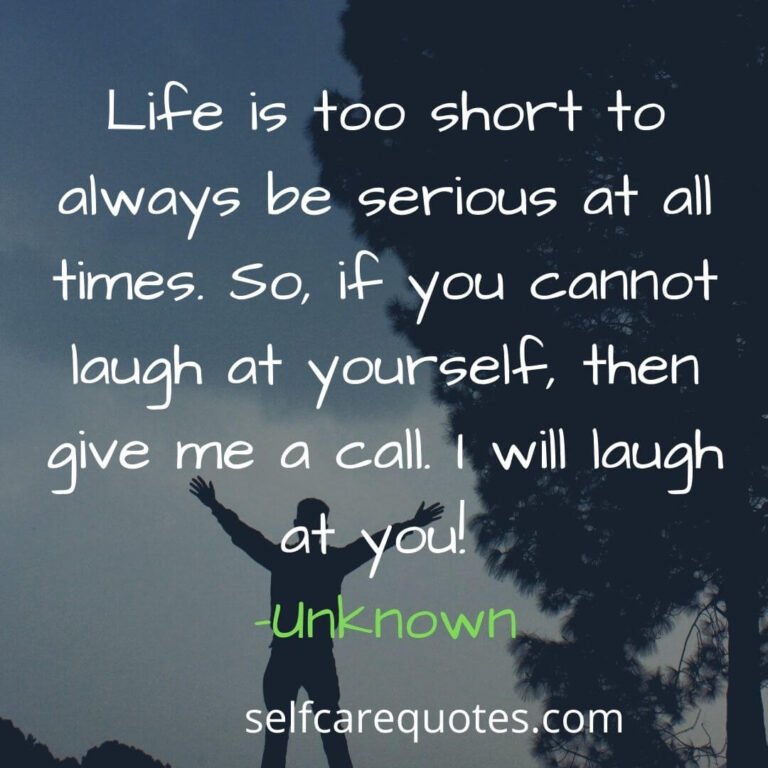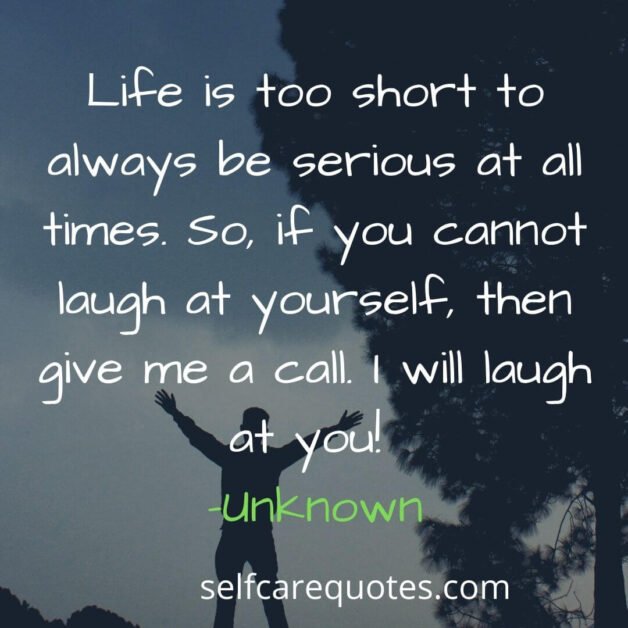 Life is too short to always be serious at all times. So, if you cannot laugh at yourself, then give me a call. I will laugh at you! -Unknown
37. "It's a funny thing about life, once you begin to take note of the things you are grateful for, you begin to lose sight of the things that you lack."– Germany Kent
38. Neha is such a positive person and spreads such good vibes in all the lives she touches. -Angad Bedi
39. "Happiness is not something you postpone for the future; it is something you design for the present." – Unknown
40. "Celebrate the people in your life who are there because they love you for no other reason than because you are YOU."― Mandy Hale
41. The ones who find happiness are the ones who don't make excuses. If its broken, they fix it… if its wrong, they make it right." – Unknown
42. "It's hard not to feel happy when you make someone smile."― Roy T. Bennett
43. "You don't need too many people to be happy, just a few real ones who appreciate you for who you are." – Unknown
44. "Don't waste a minute not being happy. If one door closes, run to the next window. Or break down a door." – Unknown
45. My mom said it's always positive vibes. I love good vibes, and that's what I get off people all of the time. That's what I want to give out to other people is those vibes and to have hope and dreams and to build that confidence and be encouraged to do whatever they want in life if they put their mind to it. -Deshaun Watson
46. "My only goal right now is to be genuinely happy." – Unknown
47. "I say looking on the bright side of life never killed anybody."― Jenny Han
48. You are responsible for your life. You can't keep blaming somebody else for your dysfunction. Life is really about moving on."– Oprah Winfrey
49. "Live your life, sing your song. Not full of expectations. Not for the ovations. But for the joy of it."― Rasheed Ogunlaru
50.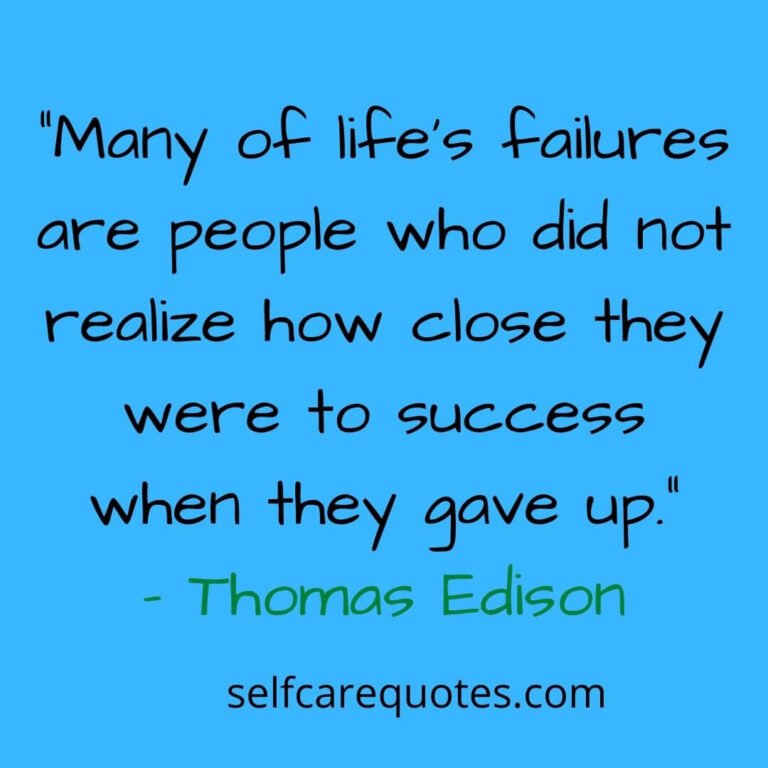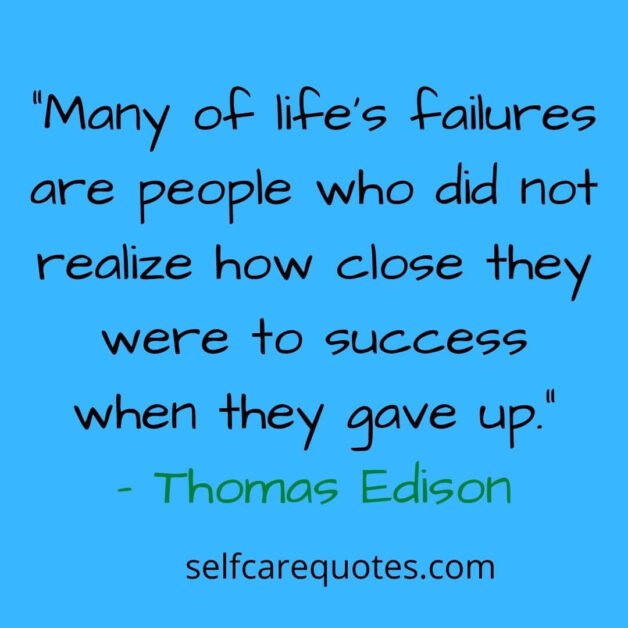 "Many of life's failures are people who did not realize how close they were to success when they gave up."– Thomas Edison
Final Thoughts:
In our life, we have to accept both the positive and negative situations of our lives. We have to grow enough courage and mental strength to face the negative or the complex situations of our life. Different positive vibe quotes can be our assist to fight with the negativities of our life.