Ashton Kutcher is a reputable American model, actor, producer who is splendent for his excellence in different fields. His full name is Christopher Ashton Kutcher. We also find his role as a venture capitalist and an entrepreneur. Ashton started his career by acting in a TV period sitcom. He portrayed the role of Michael Christopher Kelso in That '70s Show. In 1999, we found the first appearance of Ashton Kutcher in film.
Coming Soon is his debut film. He got the utmost popularity with his second film, Dude, Where's My Car?. He started his producer career in 2003. Ashton produced a TV series named Punk'd. We may find the excellence of this talented actor from his words or the excerpts. The Ashton Kutcher quotes represent his artistic mind and thinking.
Top 50 Ashton Kutcher Quotes:
1. The failures that we have are sometimes expensive educations. ― Ashton Kutcher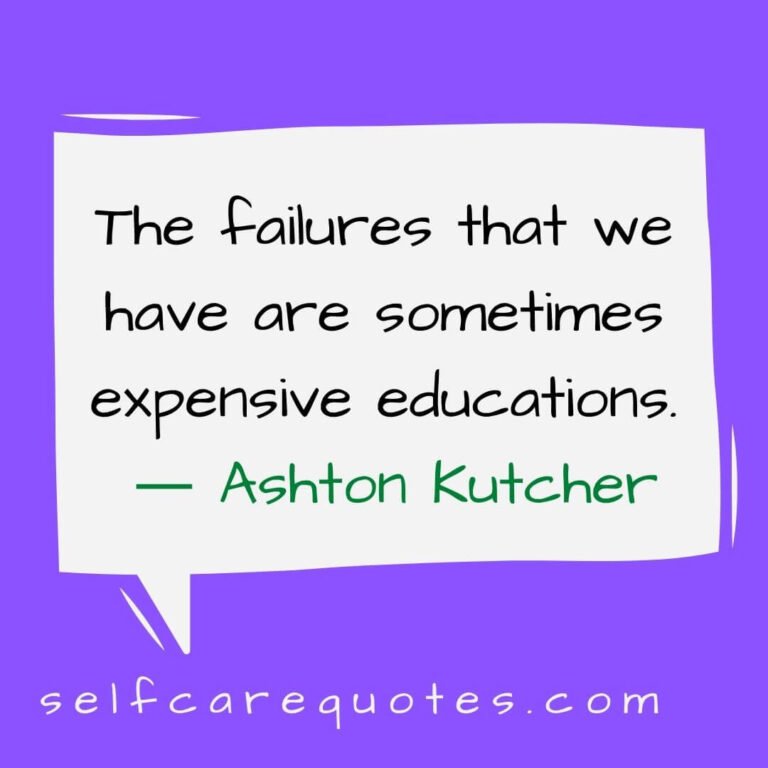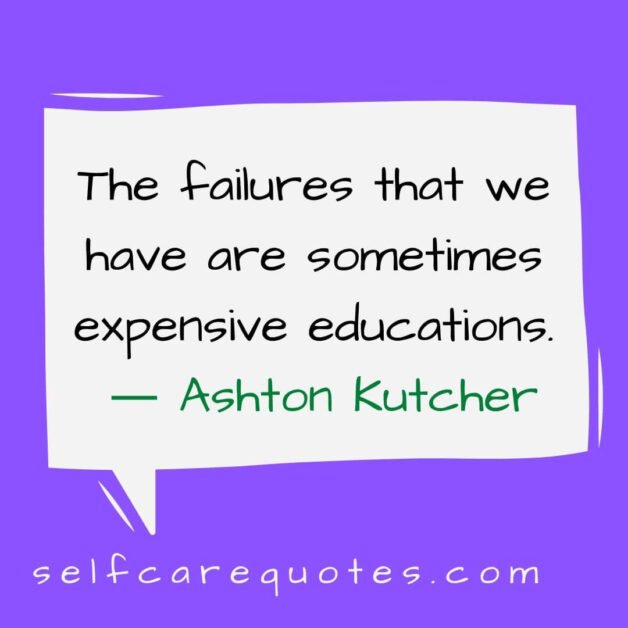 2. I woke up many mornings not knowing what I'd done the night before. I'm amazed I'm not dead.― Ashton Kutcher
3. I fail frequently – I just try to keep it quiet.― Ashton Kutcher
4. One of the things about being on Twitter, for me, is mostly about just being on the pulse of what people are interested in, what people are doing and what people are looking for. I look at entertainment projects and storytelling, and I really try to think about what people want.― Ashton Kutcher
5. Everybody likes to hold up a really big righteous sword when people make mistakes. Well, guess what, now it's recorded and everyone has access to it… so let's stop judging people. ― Ashton Kutcher
6. Vulnerability is the essence of romance. It's the art of being uncalculated, the willingness to look foolish, the courage to say, 'This is me, and I'm interested in you enough to show you my flaws with the hope that you may embrace me for all that I am but, more important, all that I am not.' ― Ashton Kutcher
7. The sexiest thing in the entire world is being really smart. And being thoughtful. And being generous. Everything else is crap!― Ashton Kutcher
8. I'm continually trying to make choices that put me against my own comfort zone. As long as you're uncomfortable, it means you're growing.― Ashton Kutcher
9. Your best T-shirt should be like your bed; it just feels like you are home when you are in it.― Ashton Kutcher
10. Don't settle for what life gives you; make life better and build something.― Ashton Kutcher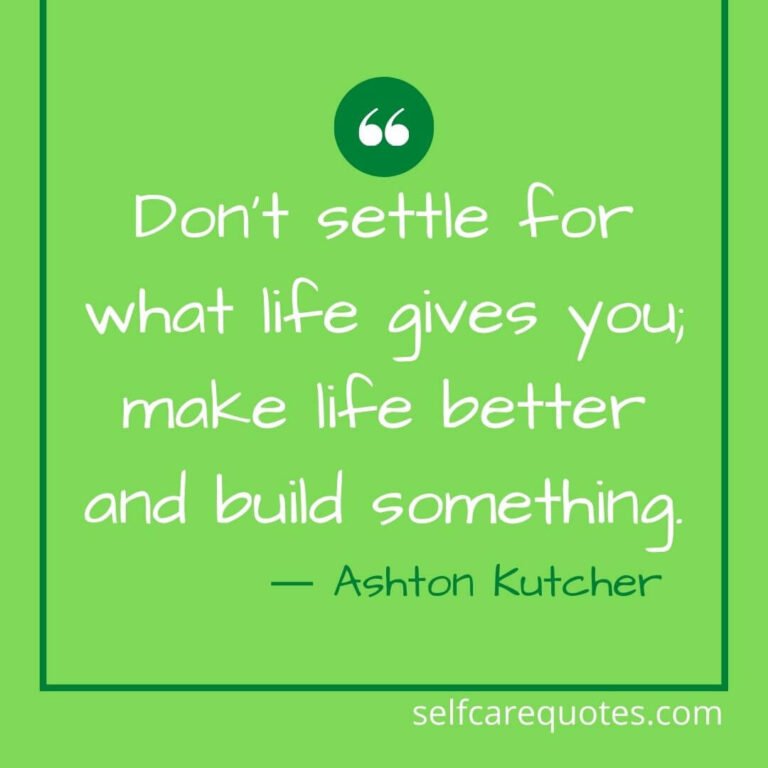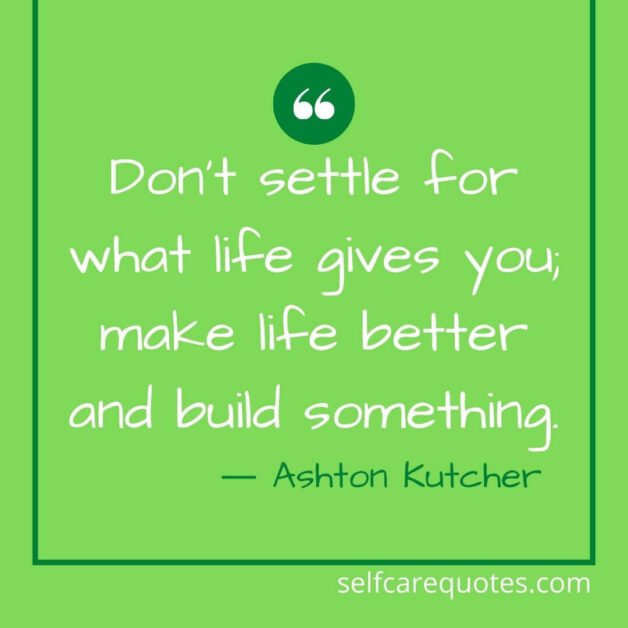 11. I don't believe that old cliche that good things come to those who wait. I think good things come to those who want something so bad they can't sit still.― Ashton Kutcher
12. Always roll up the sleeves on your shirt. It gives the impression that you're working, even if you're not.― Ashton Kutcher
13. I think privacy is valuable. You don't have to share everything, and it's healthy to occasionally hit the pause button and ask yourself if you're oversharing. But at the end of the day, if you're not doing anything wrong, you don't have anything to hide.― Ashton Kutcher
14. True luxury is being able to own your time – to be able to take a walk, sit on your porch, read the paper, not take the call, not be compelled by obligation.― Ashton Kutcher
15. Modeling is the best because you have to look hot, which comes easy to me, you know. I'm blessed with that.― Ashton Kutcher
16. I've never had a job in my life that I was better than. I was always just lucky to have a job. And every job I had was a steppingstone to my next job, and I never quit my job until I had my next job.― Ashton Kutcher
17. The power of a handwritten letter is greater than ever. It's personal and deliberate and means more than an e-mail or text ever will. It has a unique scent. It requires deciphering. But, most important, it's flawed.― Ashton Kutcher
18. I'm from Iowa, we don't know what cool is!― Ashton Kutcher
19. I believe that opportunity looks a lot like hard work.― Ashton Kutcher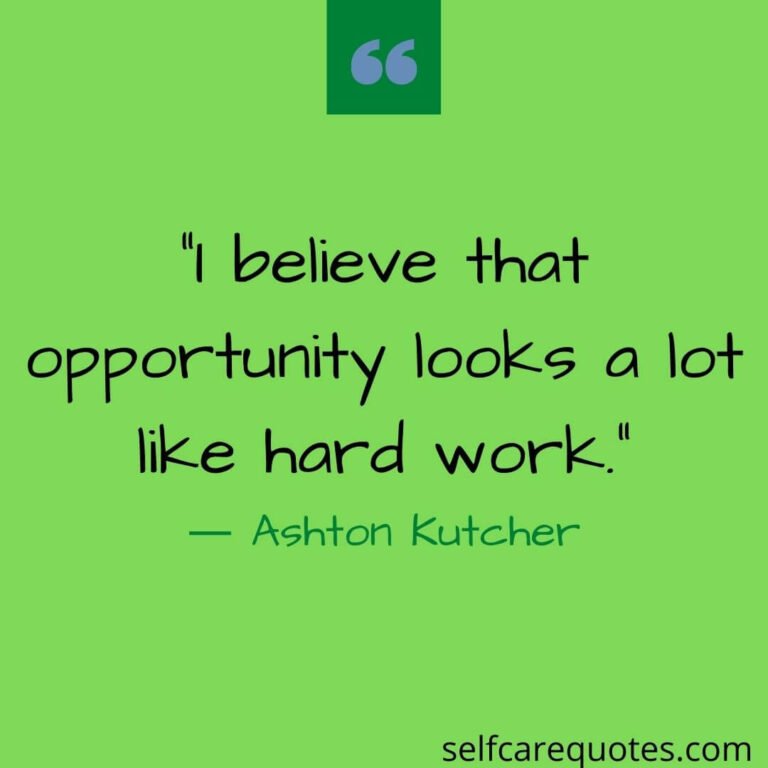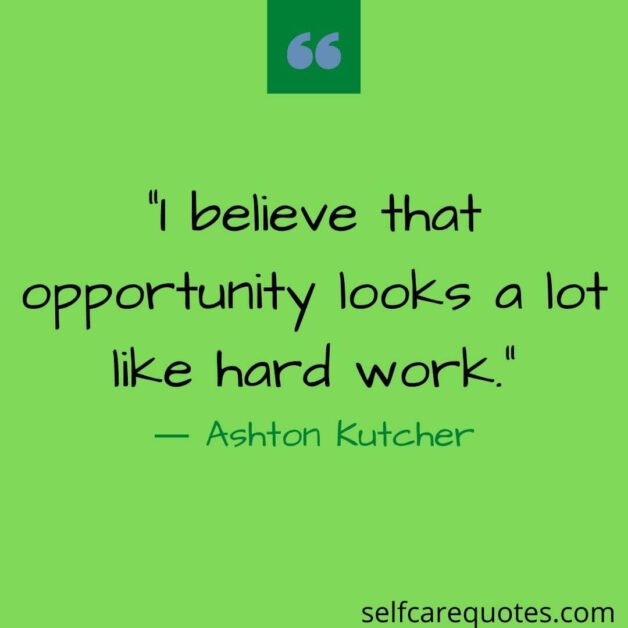 20. The scruffier your beard, the sharper you need to dress.― Ashton Kutcher
21. Whether you like it or not, the digital age has produced a new format for modern romance, and natural selection may be favoring the quick-thumbed quip peddler over the confident, ice-breaking alpha male.― Ashton Kutcher
22. I want to be like Tom Cruise from 'The Outsiders' and go on and do amazing movies for a long time.― Ashton Kutcher
23. I didn't come from the worst of situations, and I didn't come into the best of situations. But I've appreciated the best situations. And I've made the best of the worst situations. I'm lucky to be where I am.― Ashton Kutcher
24. I'm very tech-forward. However, I also think hitting the pause button is not a bad thing, and really connecting with people one-to-one viscerally, having a connection with someone, is really important.― Ashton Kutcher
25. The film industry brings people together, and so does technology. I see them as similar platforms.― Ashton Kutcher
26. I really think that technology has the greatest potential to accelerate happiness of most things in the world. The companies that will ultimately do well are the companies that chase happiness. If you find a way to help people find love, or health or friendship, the dollar will chase that. ― Ashton Kutcher
27. We haven't lost romance in the digital age, but we may be neglecting it. In doing so, antiquated art forms are taking on new importance. The power of a handwritten letter is greater than ever. It's personal and deliberate and means more than an e-mail or text ever will.― Ashton Kutcher
28. Everyone loved Steve Jobs and the idea of Steve Jobs. Like a lot of people, I loved a man I never knew.― Ashton Kutcher
29. I feel like a fraud… My name is not even actually Ashton. Ashton is my middle name.― Ashton Kutcher
30. If you really want to make a relationship work, at some point in time, you're going to have to make some sacrifices and do some things that are a little bit uncomfortable.― Ashton Kutcher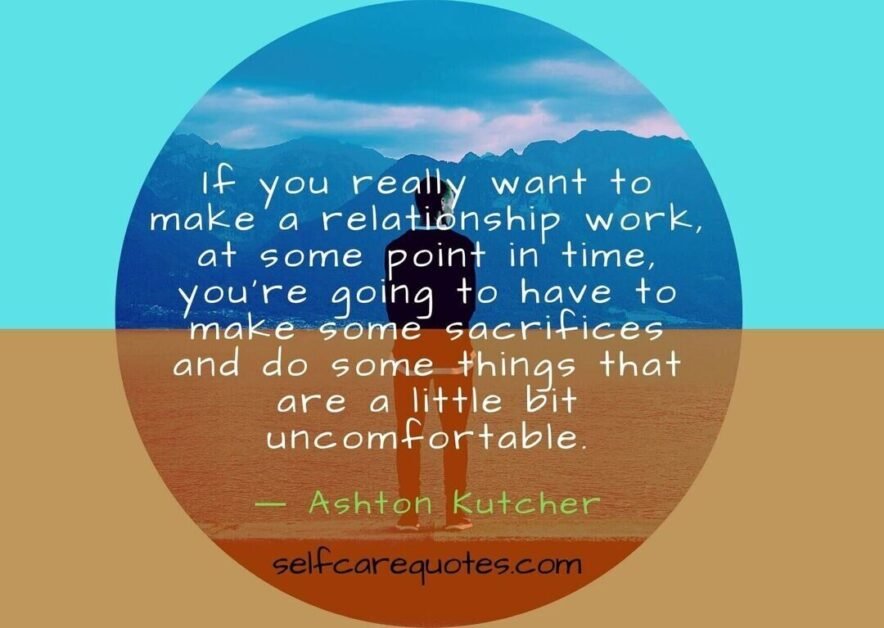 31. Anyone who wants to be an entrepreneur like someone else is actually looking in the wrong direction. You don't look out for inspiration, you look in. You have to ask yourself how can I be better today, at solving the problem I am trying to solve for my company. I wouldn't encourage anyone to be like me. Just be like you.― Ashton Kutcher
32. When your wife calls, you have to take it, no matter what you're doing.― Ashton Kutcher
33. I've usually found that the greatest rewards in my life come from taking on things that are a little bit scary.― Ashton Kutcher
34. I try to make good decisions as decisions come up.― Ashton Kutcher
35. In e-commerce, your prices have to be better because the consumer has to take a leap of faith in your product.― Ashton Kutcher
36. I've learned the hard way how valuable privacy is. And I've learned that there are a lot of things in your life that really benefit from being private. And relationships are one of them.― Ashton Kutcher
37. There was a point in time where I was doing movies to be able to afford to live in a certain way.― Ashton Kutcher
38. I guess I really haven't thought much about winning an Oscar, but if I had the opportunity, I'm sure I would like it.― Ashton Kutcher
39. Be careful with the man jewelry. A little goes a long way.― Ashton Kutcher
40. I could never be with a woman who felt like she needs to change me.― Ashton Kutcher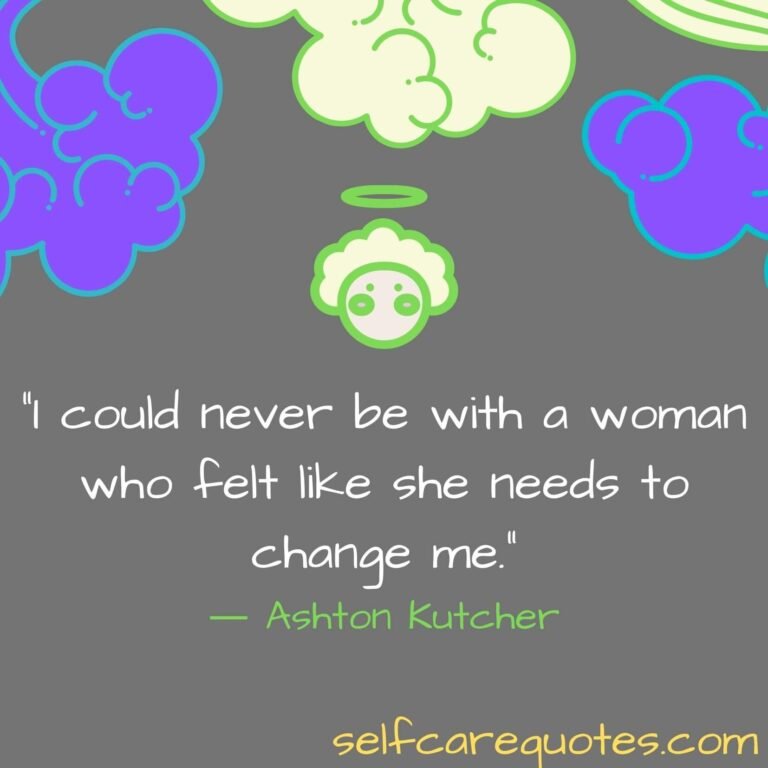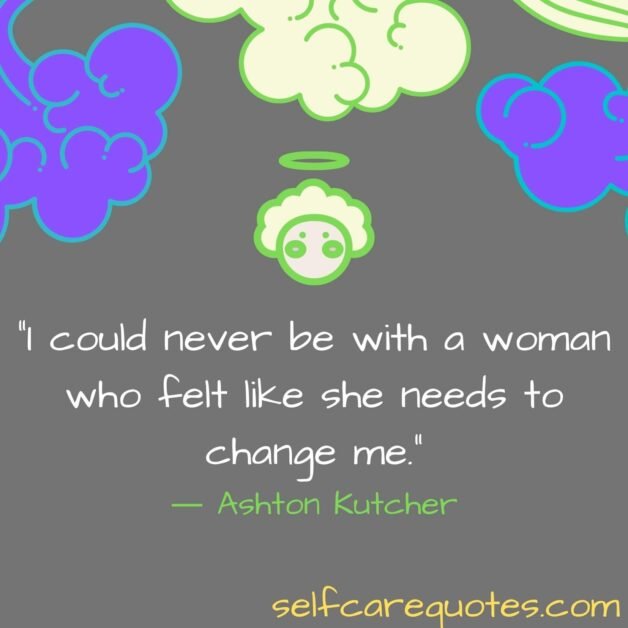 41. We all have that desire for something special, something committed. We all want to be The One.― Ashton Kutcher
42. I wanted to be a genetic engineer. That was my goal in college. I wanted to figure out what the codon sequence was that causes replication in a cardio myopathic virus. That was my goal.― Ashton Kutcher
43. Opportunity looks a lot like hard work.― Ashton Kutcher
44. I am only young once, who cares if I'm a goofball!― Ashton Kutcher
45. There are a lot of perks that come with fame, and with every positive, there's a negative, and then it all kind of balances out.― Ashton Kutcher
46. I say whatever I think and whatever is on my mind, and I just hope that it comes out good. I just try to have a lot of fun.― Ashton Kutcher
47. Ultimately there's a dirty secret about the Internet, which is nothing disappears. All these companies have all your information. They have your search history.― Ashton Kutcher
48. I think I probably think about myself as an actor, which is the way most people do. I think I'm good, I don't think I'm great. I think I would hire somebody else to play me in the movie about me.― Ashton Kutcher
49. I definitely believe that if you stop working at relationships, they go away.― Ashton Kutcher
50. There's no sense in making life seem like it's a struggle because that doesn't make anybody feel better.― Ashton Kutcher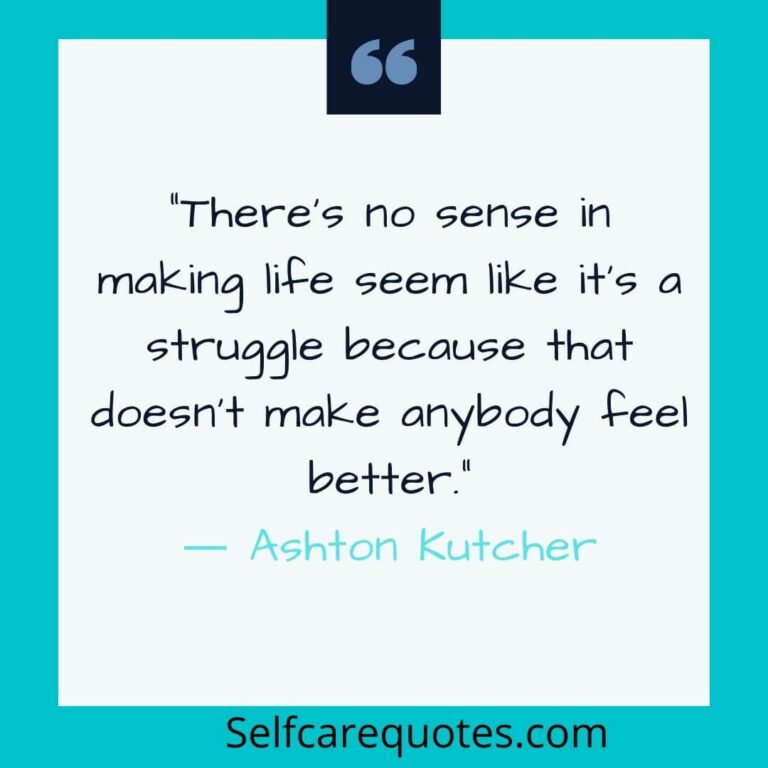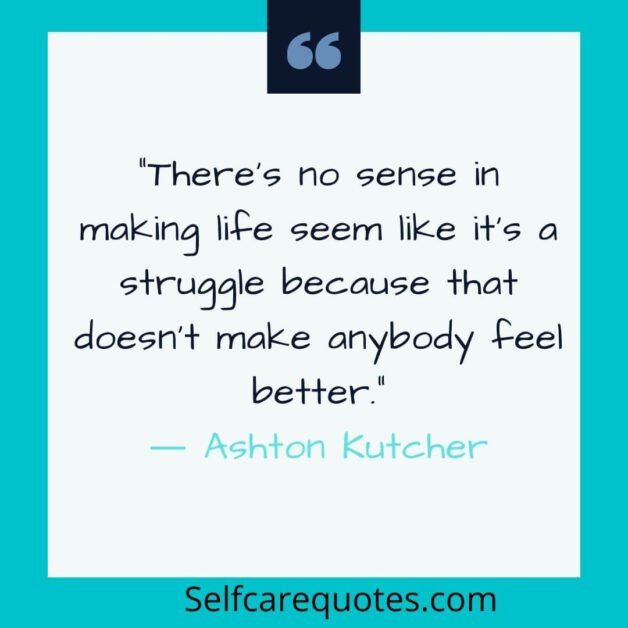 Biography of Ashton Kutcher:
Early Life:
The birthplace of Ashton Kutcher is Cedar Rapids, Iowa. He was born in 1978 to the family of Diane and M. Kutcher. Ashton possesses three different ancestries, such as Irish, Czech, and German. His family followed Catholicism. Ashton Kutcher spent his childhood within a conservative environment. His childhood was challenging and stressful as his elder brother suffered from a complex heart disease 'cardiomyopathy.'
Education:
When Ashton Kutcher's family lived in Cedar Rapids, he studied in the Washington High School. Later, the family shifted to Homestead. Then he joined the Clear Creek-Amana High School. Ashton grows his interest in acting during his school days. After the divorce of his parents, he was arrested in his teenage and sentenced to 3 years.
He also got the punishment of servicing the community for 180 hours. He lost his expected college scholarship for this incident. However, later he was admitted to the University of Iowa. When Ashton was a college student, he won a modeling competition. He got the opportunity for the trip to the IMTA convention, New York.
Modeling Career:
We have previously mentioned that Ashton Kutcher is a multi-talented person. We find him as an actor, model, venture capitalist, producer, and entrepreneur. In 1998, he joined the modeling competition in IMTA. Later, he worked with other modeling agencies. We also find him modeling in Paris and Milan. He was successful in modeling.
Acting Career:
Later, Ashton Kutcher moved to Los Angeles and got the opportunity to work in the TV series That '70s Show. Later, we find him in different comedy films. Some of his comedy films are Just Married, Dude, Where's my Car?, Guess Who, etc. He worked as the co-director in the reality show named Punk'd. Ashton's other works are Beauty and the Geek, Ranch, and Two and a Half Man. We also find him in My Boss's Daughter, The Butterfly Effect, The Guardian, A Lot Like Love, No Strings Attached, What Happens in Vegas, Personal Effects, etc.
Why should we follow him?
If we go through the life story of Christopher Ashton Kutcher, then we'll find his life as challenging. The early phase of his life was stressful due to the severe heart disease of his elder brother. When he was a teenager, he also faced the pain of his parents' separation. He was arrested during his school life. He overcame all these huge problems in his life.
Difficulties surrounded him, but he never let all of these difficulties come between him and his dream. He followed his childhood passion and interest. We should also face all the difficulties in our life so that it cannot destroy our dreams. We should handle our problems wisely so that it can turn over into the strength to fulfill our lives' goals.