Lamar Jackson Quotes:
1. There is a chip on my shoulder, both shoulders, yes sir. ―Lamar Jackson
2. I'm not a ball hog at all. It may look like it, but I'm not. ―Lamar Jackson
3. I focus on myself and my teammates. I don't really care about what other people have going on, to be honest.―Lamar Jackson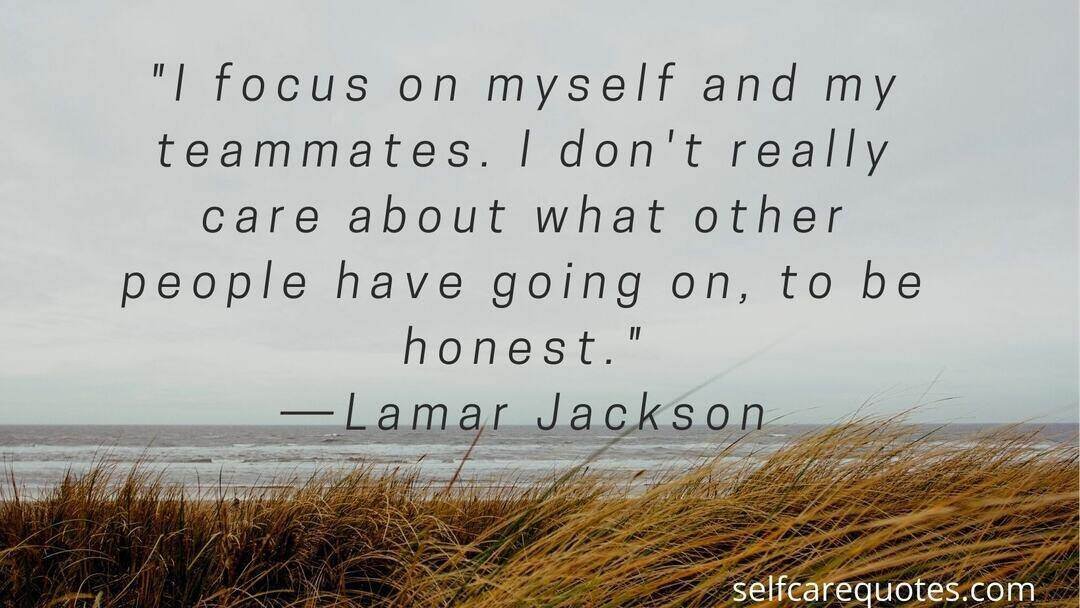 4. I usually eat cereal every morning.―Lamar Jackson
5. I just love winning.―Lamar Jackson
6. I already said it when I got drafted: I wanted to bring a Super Bowl to Baltimore.―Lamar Jackson
7. There's always room for improvement.―Lamar Jackson
8. I'm still growing each and every day. I'm trying to become a better person, a better player and an all-time better QB.―Lamar Jackson
9. My teammates have my back; I have theirs.―Lamar Jackson
10. Be happy. God gave you a breath to breathe every day. You don't need to be mad about nothin'.―Lamar Jackson
11. Sometimes, you just have to take what the defense gives you―Lamar Jackson
12. I used to play with all the older guys. I never played with, really, my age group when I was younger.―Lamar Jackson
13. I hope people know I can throw now.―Lamar Jackson
14. I hate running. Only if I have to, but my job is to get the ball to the receivers, the tight ends, running backs.―Lamar Jackson
15. I want to leave a great legacy behind, not just be a quarterback drafted in the first round who doesn't produce.―Lamar Jackson
16. I always try and be perfect in practice.―Lamar Jackson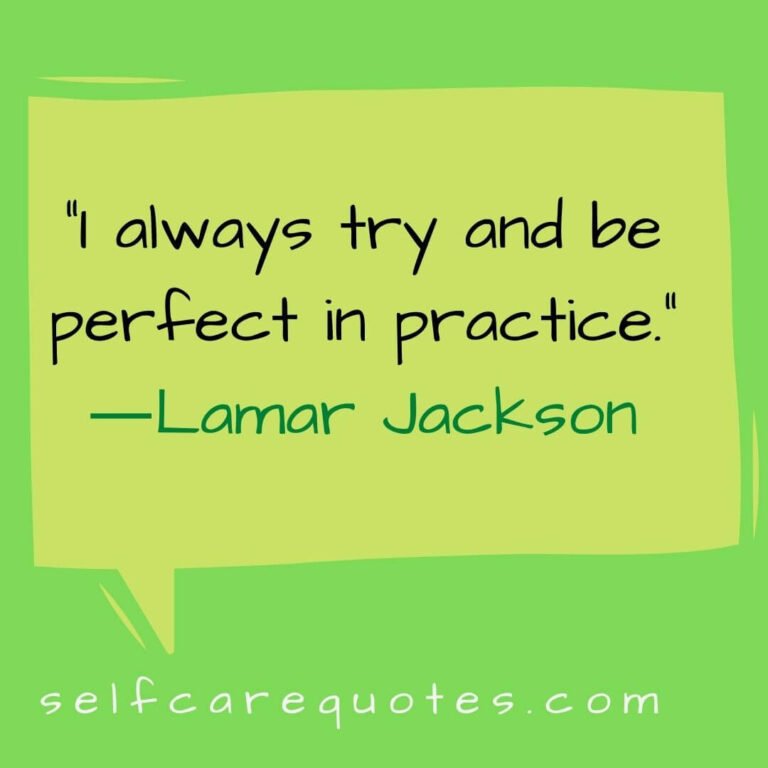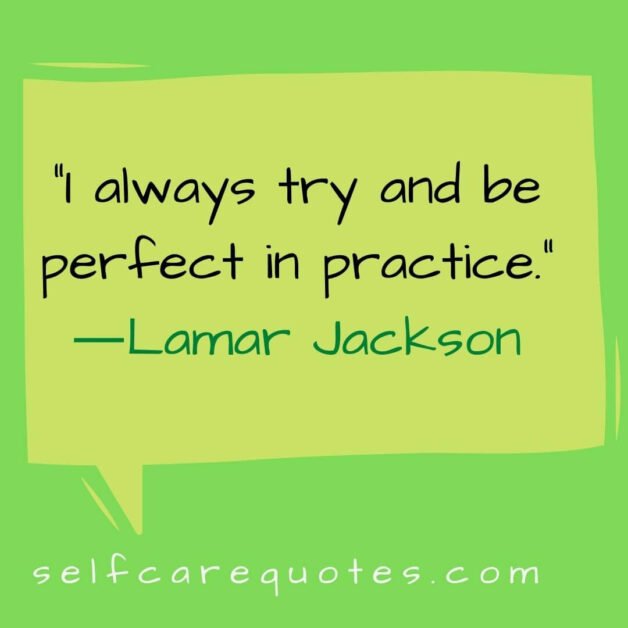 17. I feel like my hand will be a little too high on the football sometimes and that will make the ball go out of whack sometimes―Lamar Jackson
18. Every quarterback's goofy. Every player out here is goofy. Don't think they're all serious―Lamar Jackson
19. I'm just trying to win. That's all that matters.―Lamar Jackson
20. I'm trying to win the Super Bowl. That's a team award and that's what I want.―Lamar Jackson
21. I just got to do what I have to do to make it possible, and that's to win the Super Bowl. When it comes, the doubters gon' still be there so it really don't matter―Lamar Jackson
22. No teams have asked me to play wide receiver.―Lamar Jackson
23. Sometimes, they do a great job covering everyone downfield, so you just have to checkdown and hit a tight end to convert. That's just how we play ball.―Lamar Jackson
24. I just keep myself focused and try to prepare each week for our games.―Lamar Jackson
25. Knowing my mistakes and being able to go back to fix them – that helps me out a lot.―Lamar Jackson
26. People look at my legs and they see I can make big plays, but they don't really see my arm, and I make big plays with my arm.―Lamar Jackson
27. I stand in the mirror, look at the plays and try to say them to myself to get ready for the next day.―Lamar Jackson
28. I play football. It's about winning games. It's not about who can talk trash the most.―Lamar Jackson
29. Getting in my head and talking trash, that's not going to work.―Lamar Jackson
30. I've been working very hard for a long time.―Lamar Jackson
31. Like I said before, I'm trying to win at the end of the day.―Lamar Jackson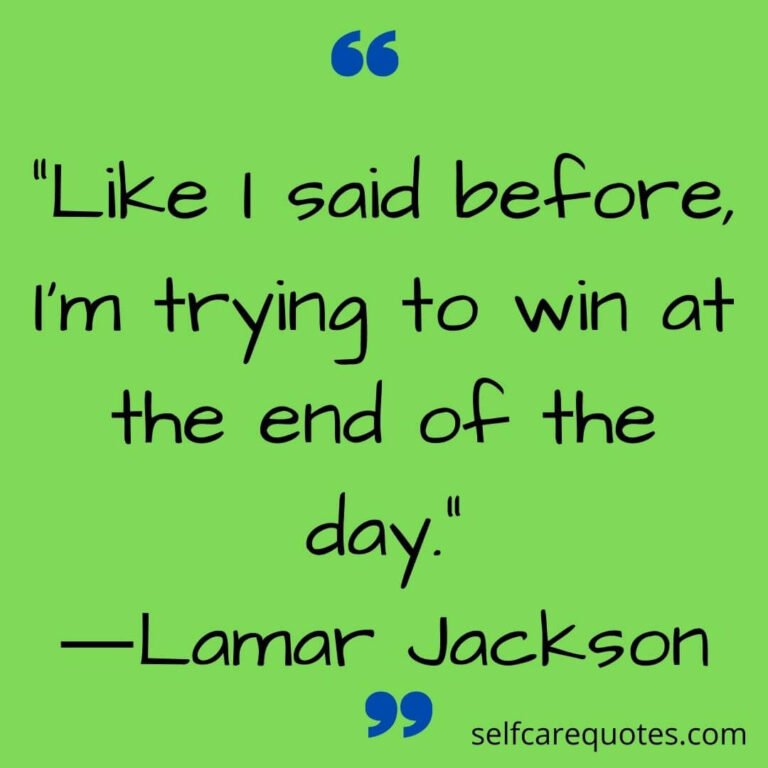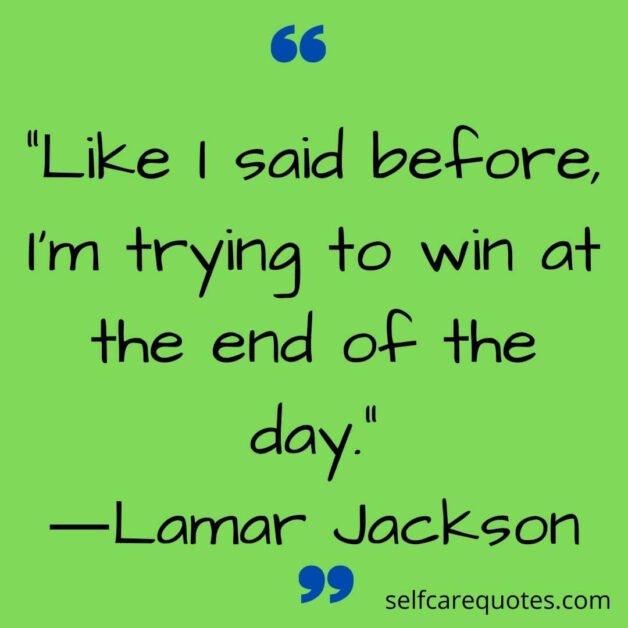 32. I'm a quarterback at the end of the day. I want to prove that each and every day I go out and practice.―Lamar Jackson
33. You can have all the stats in the world, but if you're losing, you're probably not going to get talked about. Probably will, but not in a good way.―Lamar Jackson
34. If I miss a pass at practice, I'm ticked off.―Lamar Jackson
35. On one-on-one, I'm either trying to get the first down or trying to score.―Lamar Jackson
36. I love putting a chip on my shoulder. It's just more motivation to go out there and show my ability.―Lamar Jackson
37. I came from a high school where I didn't have a playbook or anything like that. Coach would draw it up and get the headset on, and we'd go after it.―Lamar Jackson
38. I noticed a lot of dual-threat quarterbacks in the shotgun or in the pistol, a lot of them don't last forever. I want to be in the pocket.―Lamar Jackson
39. Even in high school, I was balanced. It's just that my run plays were dynamic.―Lamar Jackson
40. Michael Vick can pass.―Lamar Jackson
41. I can hit any target on the field.―Lamar Jackson
42. Nine times out of 10, if you win the game, it starts with the turnover battle.―Lamar Jackson
43. It's all about winning. That's what it's all about.―Lamar Jackson
44. I want to learn a lot.―Lamar Jackson
45. It's OK, but I'm trying to win the Super Bowl and take it one game at a time. I'm not worried about MVP, you know? If it comes, it comes―Lamar Jackson
46. I like my chances over anyone one-on-one.―Lamar Jackson
47. You just have to stay humble.―Lamar Jackson
48. To the Heisman voters, I'm truly honored and humbled to be the 2016 Heisman Trophy winner.―Lamar Jackson
49. If you win the Super Bowl, you're the G.O.A.T to me.―Lamar Jackson
50. You've got to do it in practice first.―Lamar Jackson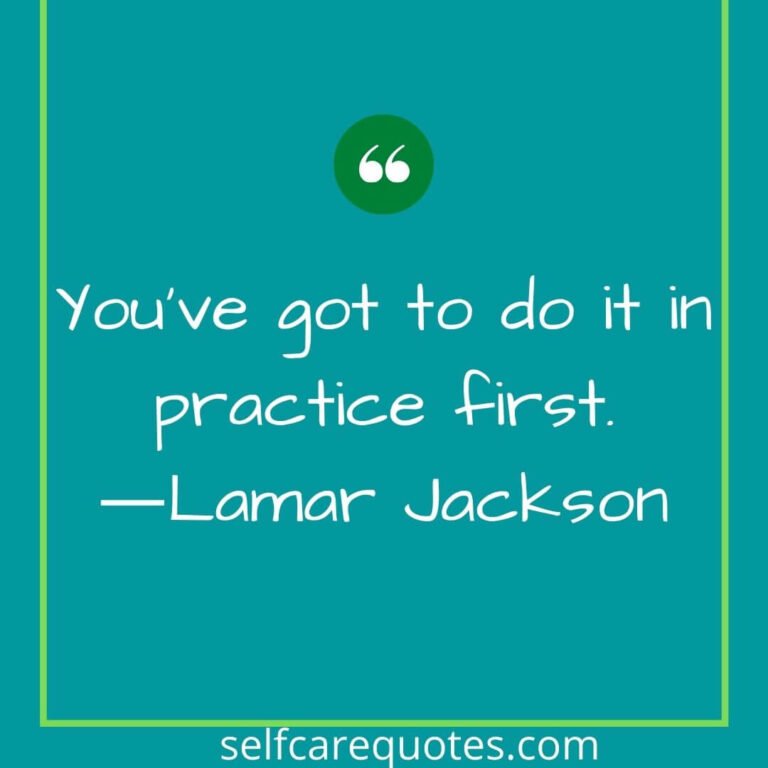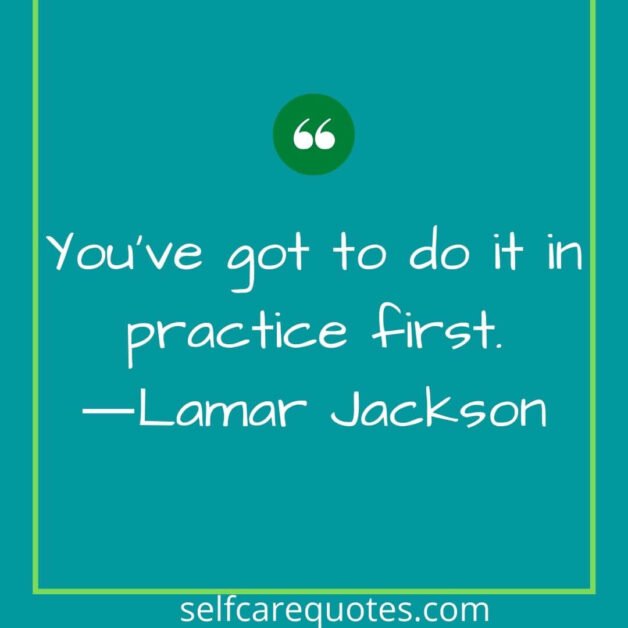 Who was Lamar Jackson:
Lamar Jackson is also known as Lamar Demeatrice Jackson Jr. He is a Footballer in profession. Most of the time he plays for Baltimore Ravens in American National Football League or NFL. He played as a quarterback for this team. As a school footballer, he played for University of Louisville. Lamar Jackson's quotes are really famous in his country.
You might mistakenly think of him as an ordinary football player. But I am clearing your mistake. He is one of the most famous and most popular footballers. He won the Heisman Trophy, Maxwell Award, Walter Camp Award While he played for his school team he was also selected as an all American in the year of 2016.
All through his football career in American National Football League, he was one of the most important players in the league draft.
Why should we follow him?
After going through his biography, we find many of his strengths and special qualities. These strengths and qualities can really be an inspiration for us. Lamar Jackson is a black American. We all know blacks are not so well treated there. But Lamar flourished from that measurable condition.
Lamar lost his father when he was only 8 years old. At the same time he lost his grandmother too. But without the support of father how can a child become world famous Lamar is one of the examples of that.
Lamar takes 8 special things from his mother. They are God, prayer, faith, family, education, sacrifices, character and discipline. All are really good qualities to have in all human beings. We can take all these good learnings from Lamar's life.
We can specially learn discipline and hard work from Lamar. He is really a hard working man. Lamar also teaches us how to avoid criticism, especially negative criticism.
Family Life:
Lamar was born on 7 January 1997 in Pompano Beach, Florida. His father was Lamar Jackson sr and mother was Felicia Jones. In 2005 when Lamar was only 8 years old his father and his grandmother died on the same day.
After that day Lamar's mother Felicia Jones brought up him and his siblings. His mother is the most influential person in his life. We can say her as a person who changed his fate and destination.
There have been no public announcements about Lama Jackson's marriage. But sometimes we get some news about his girlfriend, her name is Jaime Taylor.
Early Life
Early life of Lamar Jackson was not so happy. I already told you that Lamar lost his father at the age of 8.  After that he and his siblings were under the care of his mother. In his early age his mother grew interested in football. Thus, she helped him to become the most popular footballer of America. Lemar spent his early life with his mother in a small apartment.
Education
He attended several Public Schools In his elementary level. His High School name is Santaluces Community High School. Lamar took his College education from University of Louisville.
Career
We all know what larmor's profession is. He is now a professional footballer. He already achieved a number of awards and medals for his football expertise. He announced that he wants to play football for more years.