An English man with vast popularity as a Tv show host and comedian. He is also a person who is remembered as one of the renowned people for cultivating English culture.
Dear readers, we are talking about Benny Hill who is also known as Alfred Hawthorne "Benny" Hill. He is known for his famous show "The Benny Hill Show". This is a show which is related to live comedy with the double role and filmed segments.
This was the most popular tv show of that time UK. In 1971, "The Benny Hill Show" had almost 21 million audiences.  Benny Hill has many other skills which make him unique. He is an actor, singer, writer, and deep thinker. His thinking ability helps him to produce very realistic quotes. Benny Hill quotes are related to real life. Benny Hill quotes can change the way of life of the followers of them.
Top 20 Benny Hill Quotes: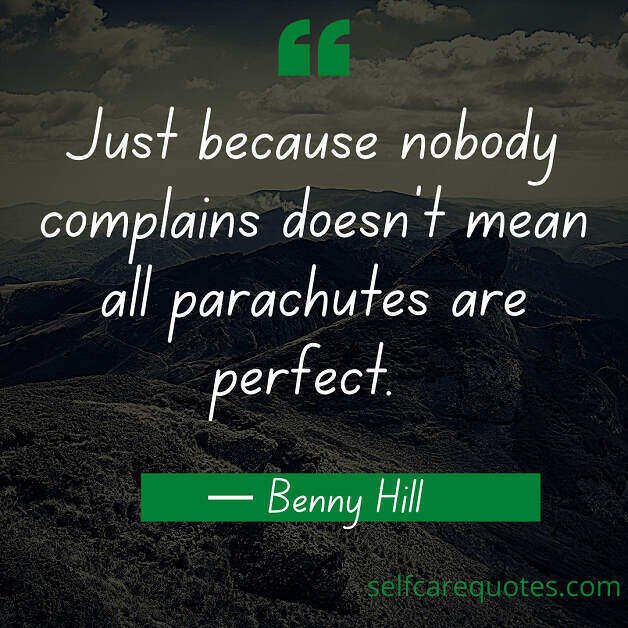 1. Just because nobody complains doesn't mean all parachutes are perfect. — Benny Hill
2. If you can mix glamor and gags, then you can catch the audience twice over.— Benny Hill
3. I changed it to Leslie Hill, only that seemed more like a cocktail pianist. Eventually, being an admirer of Jack Benny, I took his name.— Benny Hill
4. The odds against there being a bomb on a plane are a million to one, and against two bombs a million times a million to one. Next time you fly, cut the odds and take a bomb.— Benny Hill
5. Girls are like pianos. When they're not upright, they're grand.— Benny Hill
6. I'm not against half naked girls – not as often as I'd like to be.— Benny Hill
7. Do unto others, then run.— Benny Hill
8. A man who fails is funny… if my sketches teach anything, it is that, for the male, sex is a snare and a delusion. What's so corrupting about that?— Benny Hill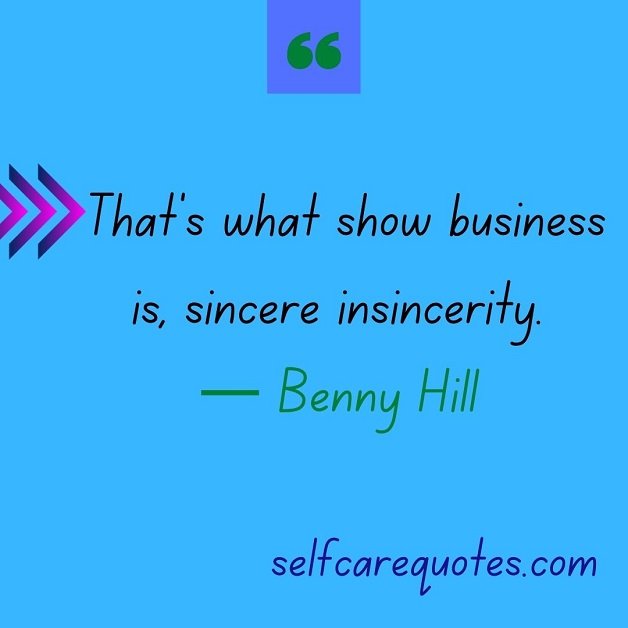 9. That's what show business is, sincere insincerity.— Benny Hill
10. I used to watch all these great fat women in the audience laughing at the comic, and I would think how wonderful it would be to be that man. He was surrounded by pretty girls, he obviously got more money than anyone else, and everyone loved him.— Benny Hill
11. Those hot pants of hers were so damned tight, I could hardly breathe.— Benny Hill
12. I thought I couldn't afford to take her out and smoke as well. So I gave up cigarettes. Then I took her out and one day I looked at her and thought: 'Oh well,' and I went back to smoking again, and that was better.— Benny Hill
13. What we've discovered is that Americans seem to love our saucy humor.— Benny Hill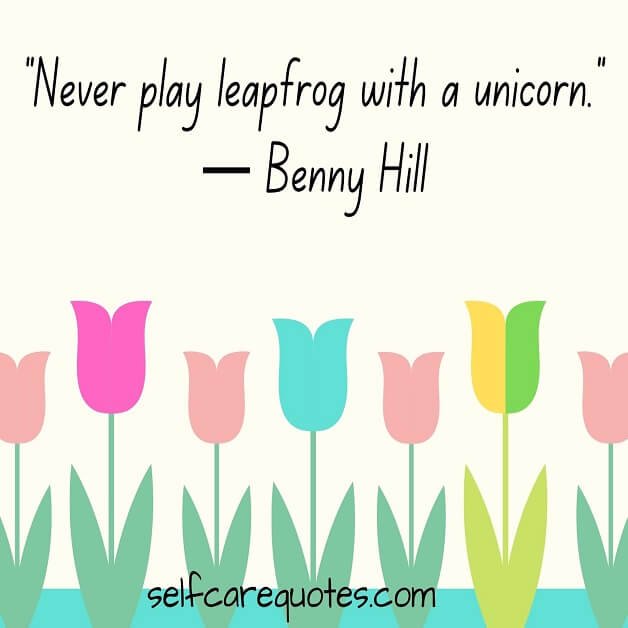 14. "Never play leapfrog with a unicorn."— Benny Hill
15. I don't covet images or belongings. My television set and video are rented, any paintings aren't worth a fortune, and money is of little interest.— Benny Hill
16. The mistake British comedians often make is trying to beat the Americans at their own game – getting visiting American singers on their shows, talking about 'sidewalk' instead of 'pavement,' sitting on high stools in a white dinner jacket doing ballads. That way, you simply end up with a mid-Atlantic mishmash.— Benny Hill
17. I sometimes use a girl singer the way Henny Youngman uses his violin – as a bridge between one laugh and the next.— Benny Hill
18. I don't do something I won't enjoy just for the money. I do it for the fun, for the joy of working.— Benny Hill
19. I have a mental age of about 17. Far too young for marriage.— Benny Hill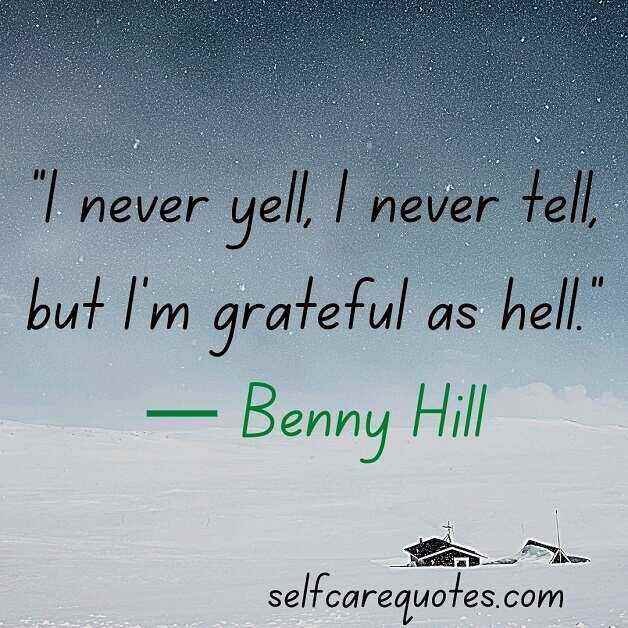 20. "I never yell, I never tell, but I'm grateful as hell."— Benny Hill
Biography is the record of someone's life events. Biography reveals better about a person. Benny Hill's biography is important to know about him.
Benny Hill Early Life
The birth of this versatile artist was on 21 January 1924. His birthplace is Southampton, which is a city on the southern coast of England. His parents are Alfred Hill and Helen née Cave. Bill's early life was interesting.
He even worked as a Milkman in his area. His love for comedy was really high. For this reason, he changed his name following the famous comedian, Jack Benny. Hill loved Jack Benny's comedy very much.
Benny Hill Education
Benny Hill is a person who lived in a time when education was not so important for a middle-class English family. We find a reflection of that society in Benny Hill. He went to Taunton's School to take his secondary education. But he did not continue his education for the need of money. He started delivering milk to the customers.
Benny Hill Career
The life of Benny Hill was various in his early life. He did many things to lead his family but finally, he became inspired by a comedy show "Star Comedians" to be a comedy show host.
His first appearance on Tv was in 1950. In this time, he mainly acted. His acting was funny. Before starting "The Benny Hill Show" Benny Hill did many things. This show mainly gives him recognition.
Why Should We Follow Benny Hill?
There are many reasons to follow Benny Hill. His personal life is full of activities, all these activities have some short of teachings. Among these good sides of Benny Hill to follow, laughing is one. Hill was always a laughing person. He himself laughs a lot and at the same time, he entertains people.
This is a good quality of him. Hill's early life was not worth mentioning, but he knew how to leave the past and shine in the future. He was a milkman and from there he finally gained huge popularity. This is a huge achievement for him, his life can teach people how to grow from small to big. Benny Hill quotes also can teach many things.
A funny person can make your life serious and fruitful. Benny Hill is an example of that. His personality is rich to follow. And also Benny Hill quotes can change his follower's life.