What is the value of life? This is a null question if you think from the surface level. You will find the question deep and valuable if you can think in a different way.
Life is precious and you will feel it when you are likely to die soon. A responsible person knows how important to live for him in the world.
From everyone's own perspective, his life is precious. Our life is not only precious to us, but it is also precious to our family members who love us and who need us.
The value of life is a hot topic among us. For this reason, some quotes are already famous among us about the value of life. We can say them as life is precious quotes.
Life is Precious Quotes :
1. Life is precious, do not waste it doing anything that your heart does not respect or agree with. —Leon Brown
2.Life is an opportunity, benefit from it. Life is beauty, admire it. Life is a dream, realize it. Life is a challenge, meet it. Life is a duty, complete it. Life is a game, play it. Life is a promise, fulfill it. Life is sorrow, overcome it. Life… Click To Tweet
3. Life is precious. We should not take anything for granted. Living every moment as if it was our first and last is a genuine life of gratitude, acceptance and wisdom. —Akiane Kramarik
4. Marcus Aurelius quote: When you arise in the morning, think of what a precious privilege it…
When you arise in the morning, think of what a precious privilege it is to be alive – to breathe, to think, to enjoy, to love.—Marcus Aurelius
5. Life is too short to wake up with regrets. So love the people who treat you right. Forget about those who don't. Believe everything happens for a reason. If you get a chance, take it. If it changes your life, let it. Nobody said life would be easy, they just promised it would most likely be worth it.—Harvey Mackay
6. Every moment of life is precious and can never happen again and therefore is a reason to appreciate, be grateful for and celebrate the fact that you are alive.—Zelig Pliskin
7. Bad things do happen; how I respond to them defines my character and the quality of my life. I can choose to sit in perpetual sadness, immobilized by the gravity of my loss, or I can choose to rise from the pain and treasure the most precious gift I have – life itself.—Walter Anderson
8. Life is pure adventure, and the sooner we realize that, the quicker we will be able to treat life as art.—Maya Angelou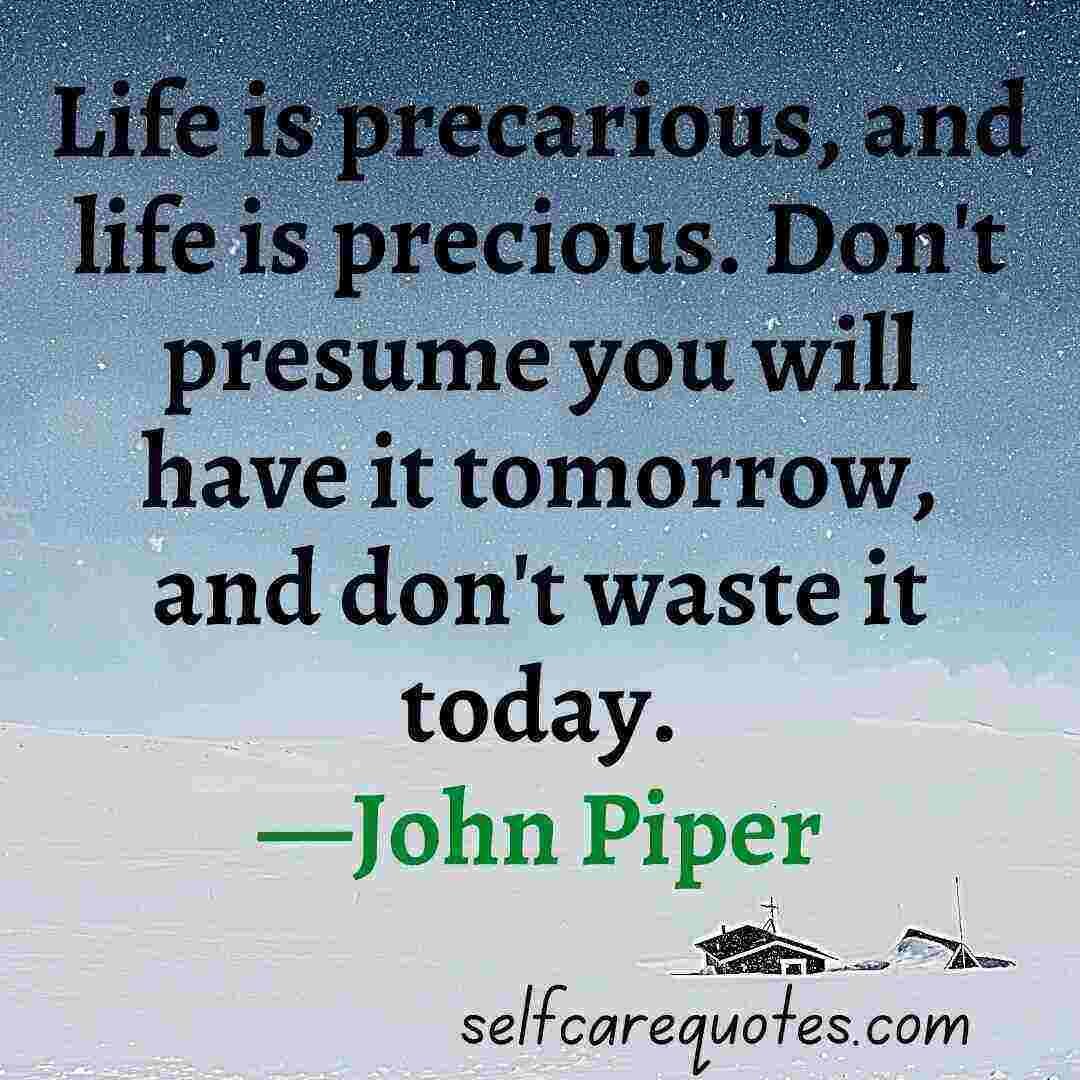 9. Life is precarious, and life is precious. Don't presume you will have it tomorrow, and don't waste it today.—John Piper
10. Be glad of life because it gives you the chance to love, to work, to play, and to look up at the stars.—Henry Van Dyke
11. Life is precious and time is a key element. Let's make every moment count and help those who have a greater need than our own.—Harmon Killebrew
12. You have to embrace getting older. Life is precious, and when you've lost a lot of people, you realize each day is a gift.—Meryl Streep
13. Life moves on, whether we act as cowards or heroes. Life has no other discipline to impose, if we would but realize it, than to accept life unquestioningly. Everything we shut our eyes to, everything we run away from, everything we deny, denigrate or despise, serves to defeat us in the end. What seems nasty, painful, evil, can become a source of beauty, joy, and strength, if faced with an open mind. Every moment is a golden one for him who has the vision to recognize it as such—Henry Miller
14. People who say life is precious don't spend much time on line at the airport.—Dov Davidoff
15. Life is a spell so exquisite that everything conspires to break it.—Emily Dickinson
16. All human life is precious.—George W. Bush
17. Life is precious. Life is sacred. And it ought so to be observed.—Gordon B. Hinckley
18. Life is precious, and when someone dies it's an opportunity to realise how precious it is. My brother drowned when I was 17. He was 15. I think I grew from that. My father didn't. It really crushed him.—Val Kilmer
19. Realizing that life is precious the natural tendency is to trample on it, like laughing at a funeral.—Lester Bangs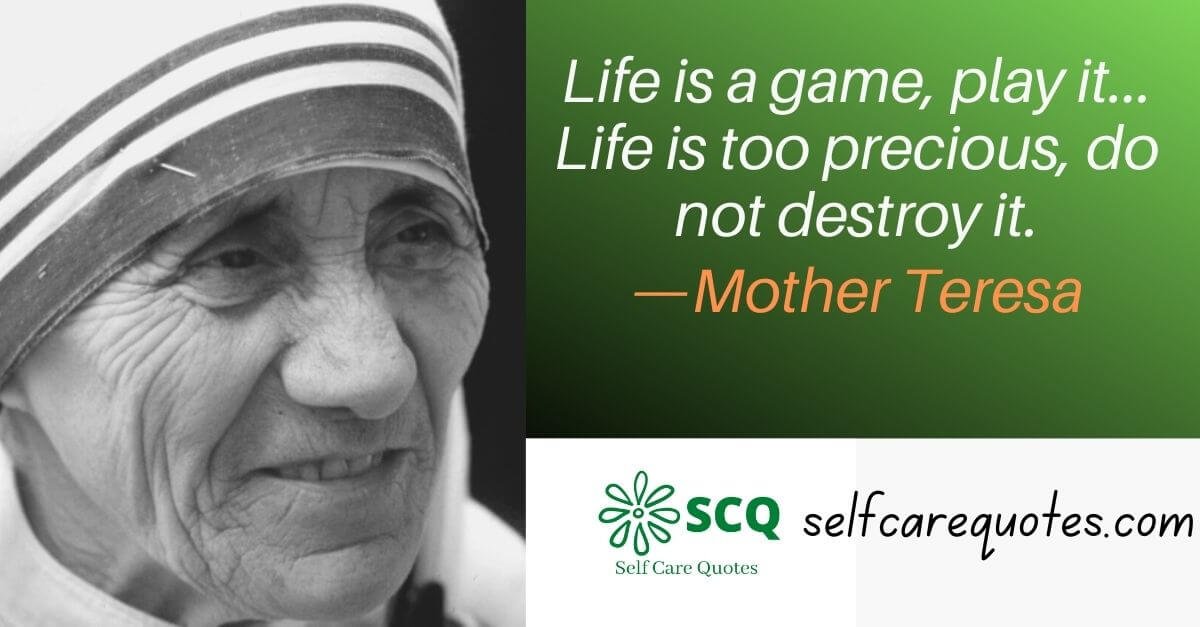 20. Life is a game, play it… Life is too precious, do not destroy it.—Mother Teresa
21. Life is precious and it's what you do with it that keeps you alive on the inside.It's not enough just to live and take that gift for granted.Each one of us has fears,but the more we work to overome them,the more we are able to enjoy our lives.—Demi Lovato
22. I don't like people who have never fallen or stumbled. Their virtue is lifeless and it isn't of much value. Life hasn't revealed its beauty to them.—Boris Pasternak
23. Human life is precious, sublime and meaningful. But by involvement in purely worldly pursuits, the greatness of human birth is forgotten. Without human values, life is meaningless. When there is purity in thought, word and deed, human values are practised. The unity of the three H's is essential. 'Heart, Head and Hand. ' But today this unity is absent among people, with the result that men are becoming inhuman.—Sathya Sai Baba
24. Try to accomplish things you have always dreamt of while you can. I know it sounds cliché, but the biggest lesson I have learned is that life is precious; enjoy it while it lasts.—Lisa Ling
25. Do not ask your children to strive for extraordinary lives. Such striving may seem admirable, but it is the way of foolishness. Help them instead to find the wonder and the marvel of an ordinary life. Show them the joy of tasting tomatoes, apples and pears. Show them how to cry when pets and people die. Show them the infinite pleasure in the touch of a hand. And make the ordinary come alive for them. The extraordinary will take care of itself.—William Martin
26. I have found it very important in my own life to try to let go of my wishes and instead to live in hope. I am finding that when I choose to let go of my sometimes petty and superficial wishes and trust that my life is precious and meaningful in the eyes of God something really new, something beyond my own expectations begins to happen for me. (Finding My Way Home)—Henri Nouwen
27. Tell me, what is it you plan to do with your one wild and precious life?—Mary Oliver
28. I don't think all life is precious. I know people say that all the time, "Life is precious." I think some life is precious, and some life is just a waste of protoplasm. Start over.—Bill Maher
29. To my young friends out there: Life can be great, but not when you can't see it. So, open your eyes to life: to see it in the vivid colors that God gave us as a precious gift to His children, to enjoy life to the fullest, and to make it count. Say yes to your life.—Nancy Reagan
30. One of the goals of education should be to teach that life is precious.—Abraham Maslow
31. Life is precious and there's not a lot of room for anger.—Fran Drescher
32. Every human life is precious in God's sight and no effort should be spared in the attempt to promote throughout the world a genuine respect for the inalienable rights and dignity of individuals and peoples everywhere.—Pope Benedict
33. Countless people, suffering from many different diseases, stand to benefit from the answers stem cell research can provide. We owe it to ourselves and to our children to do everything in our power to find cures for these diseases – and soon. As I've said before, time is short, and life is precious.—Nancy Reagan
Why is life so precious?
There are a lot of reasons for being life precious. Most people will agree with these reasons except some pessimistic thinkers. Here are some reasons for life's being precious.
Life is God Gifted
We think life is a very easy and simple thing. But have you ever thought that our life is a gift from our God? No one will be able to give someone life. This is a special gift from God to serve him. We should value God's gift.
34. Life is a series of delicious moments.—Esther Hicks
35. As I've said before, time is short, and life is precious.—Nancy Reagan
36. Life is precious, fragile, fleeting – and Murphy's life was one of my favorites.—Jim Butcher
37. My life is Avatar, your life is Precious.—Ras Kass
38. There is a danger in the word someday when what it means is "not this day."…The scriptures make the danger of delay clear. It is that we may discover that we have run out of time. The God who gives us each day as a treasure will require an accounting. We will weep, and He will weep, if we have intended to repent and to serve Him in tomorrows which never came or have dreamt of yesterdays where the opportunity to act was past. This day is a precious gift of God. The thought "Someday I will" can be a thief of the opportunities of time and the blessings of eternity.—Henry B. Eyring
39. Life is precious. Not because it is unchangeable, like a diamond, but because it is vulnerable, like a little bird. To love life means to love its vulnerability, asking for care, attention, guidance, and support. Life and death are connected by vulnerability. The newborn child and the dying elder both remind us of the preciousness of our lives. Let's not forget the preciousness and vulnerability of life during the times we are powerful, successful, and popular.—Henri Nouwen
We Can Make Great Change
One person can do some change in our society that may be priceless. So, one's life is valuable. The value of our life should be on the contribution we left to society.
If our contribution priceless then our life will be precious. But that does not mean that you should die if you have no contribution to society.
You may be valuable to your family and your life's value to your family is priceless. So, your life is always valuable.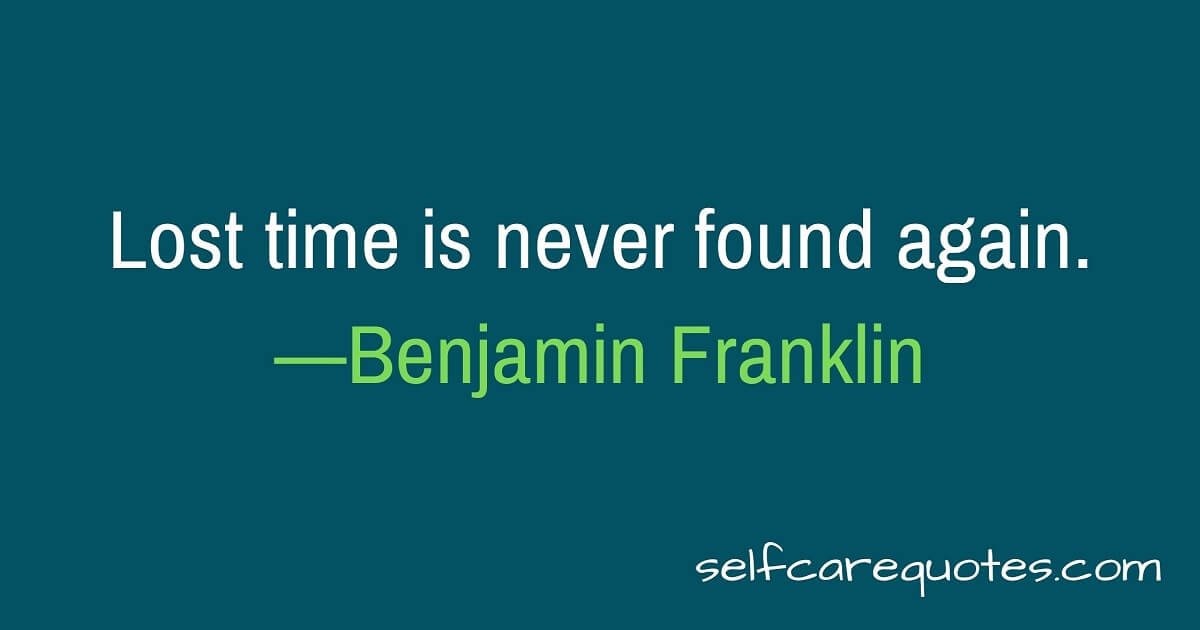 40. Lost time is never found again.—Benjamin Franklin
41. The born-again Christian sees life not as a blurred , confused, meaningless mass, but as something planned and purposeful.—Billy Graham
42. Life isn't long enough to do all you could accomplish. And what a privilege even to be alive. In spite of all the pollutions and horrors, how beautiful this world is. Supposing you only saw the stars once every year. Think what you would think. The wonder of it!—Tasha Tudor
43. We need to appreciate how precious life is.—Shelley Fabares
44. Life is precious, so I ought to spend my days, you know, making sandwiches for homeless people and tending to the elderly in hospice care. Life is precious, so I should give everything away, except that I live in the world. And in the world, I actually have needs and wants, and I value my needs and wants. And I live in the world, and I can't just go make sandwiches every day because I also have to take kids to school. I also have to, you know, write books because that's my livelihood.—Jonathan Safran Foer
45. There is no greater evil than killing. I don't care whether they call it war or justice. Life is precious.—Brian Jacques
46. Mistakes are a part of being human. Appreciate your mistakes for what they are: precious life lessons that can only be learned the hard way. Unless it's a fatal mistake, which, at least, others can learn from. —Al Franken
47. Be Yourself. Life is precious as it is. All the elements for your happiness are already here. There is no need to run, strive, search, or struggle. Just Be.—Nhat Hanh
48. Every life is precious to God. God created every one of us. He gave us a soul, and that soul will live as long as God lives.—Franklin Graham
49. Life is too precious to waste it with the wrong person. You're better off alone until the right one comes along.—Tony Gaskins
50. I think I'm very conscientious of how precious life is and how quickly life can be taken away from you, especially at times when it can be least expected.—Jeff Garcia
Wake up! If you knew for certain you had a terminal illness–if you had little time left to live–you would waste precious little of it! Well, I'm telling you…you do have a terminal illness: It's called birth. You don't have more than a few years left. No one does! So be happy now, without reason–or you will never be at all.—Dan Millman
I think that there are certain principles which should guide decision-making for a president. One such principle was that we're all God's children, and every life is precious. To me, that's a moral statement.—George W. Bush
Click To Tweet
Life is Precious Don't Waste it Quotes
The line is may be confusing to you. You might be thinking that how can one waste his life. But you will know about the waste of life if you see suicidal people.
These people don't love their life and not even they value it. For this reason, they attempt to kill themselves. This is called the waste of life. If he lives his life and tries to do something for his country, his society, his family, or for him then something special would happen.
One life can change the whole world. Look at Nelson Mandela, look at Abraham Lincoln, and many other great leaders and humanitarians.
If they killed themself at an early age then the world would still be in darkness. Who knows? You also may become a great person. So, life is precious don't waste it.
At the end of the article, I want to make you aware that the person who can not love his own life, can not love others. So, we should value it.
This is not our responsibility only to value our life. Our society and family also should think about their own needs.
We also should value the other family member's and friend's life. The people who don't want to value their life should read the life is precious quotes. These quotes will change his attitude to life.
See More:  Top 100 Attitude Quotes That will Build Your Personality