We often see that people use the metaphor of different flowers to define the human being's life. There are various flower quotes, metaphorically, which represent different aspects of a human being. Besides, flowers are the creature of nature that makes us overwhelmed and astonished with its beauty.
We find the dominant influence of the tulip flower over our hearts. With its delicate beauty and smell, it reigns over our hearts. The tulip quotes represent our feelings towards it as well as different aspects of our life.
Top  20 Tulip Quotes:
1. I'm going to do an adaptation of the Italian film, Bread and Tulips. I really like that film. -Norman Jewison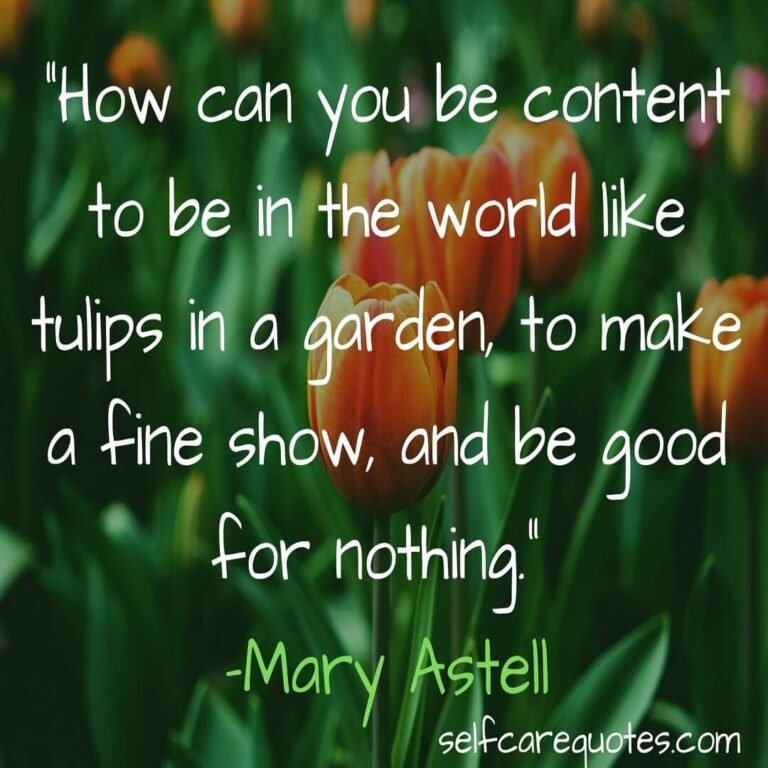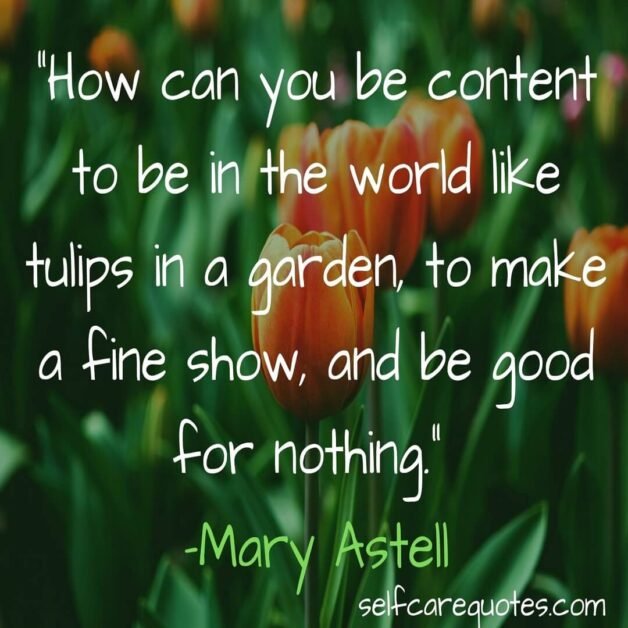 2. How can you be content to be in the world like tulips in a garden, to make a fine show, and be good for nothing. -Mary Astell
3. Life isn't a tiptoe through the tulips. -Shannon Hoon
4. "A tulip doesn't strive to impress anyone. It doesn't struggle to be different than a rose. It doesn't have to. It is different. And there's room in the garden for every flower. You didn't have to struggle to make your face different than anyone else's on earth. It just is.
You are unique because you were created that way. Look at little children in kindergarten. They're all different without trying to be. As long as they're unselfconsciously being themselves, they can't help but shine. It's only later, when children are taught to compete, to strive to be better than others, that their natural light becomes distorted." ― Marianne Williamson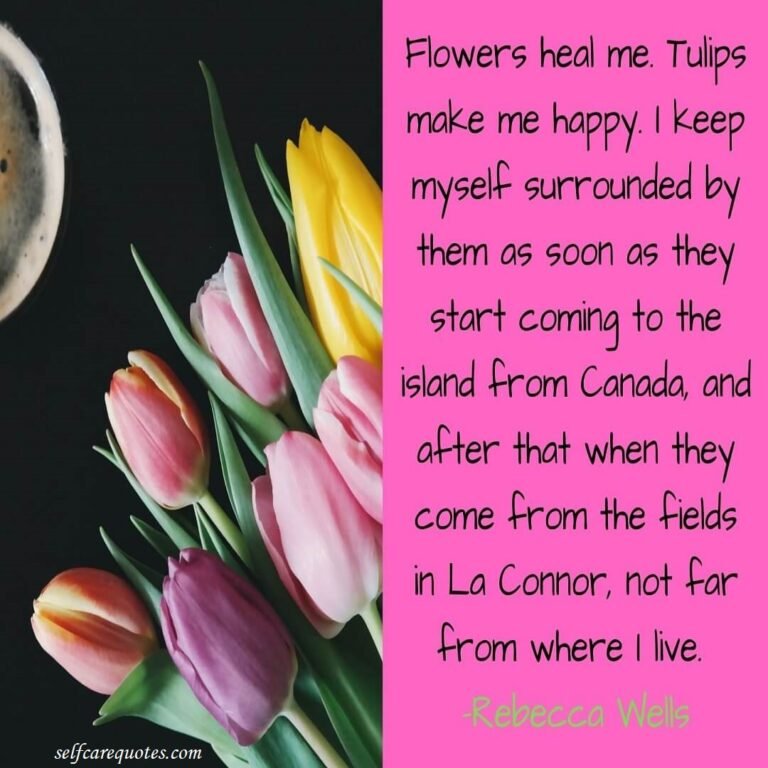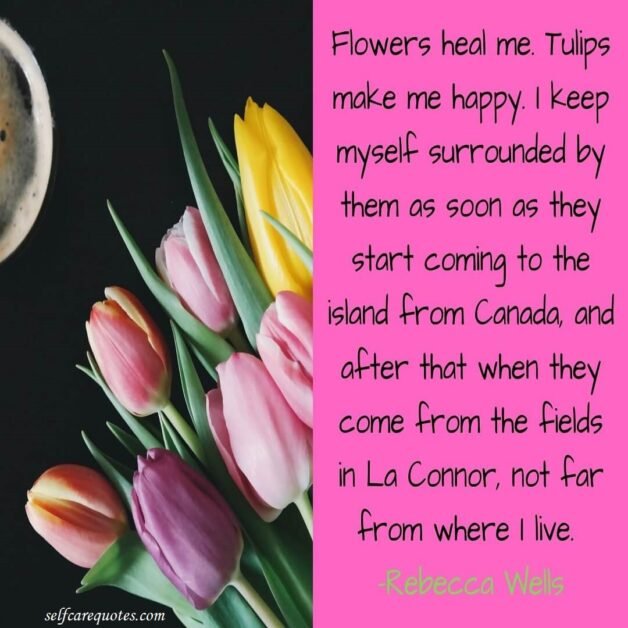 5. Flowers heal me. Tulips make me happy. I keep myself surrounded by them as soon as they start coming to the island from Canada, and after that when they come from the fields in La Connor, not far from where I live. -Rebecca Wells
6. When tulip mania dies down, all that remains are pretty flowers. When bubbles burst, nothing is left but soapy residue. But the Internet revolution, for all its speculative excesses, really is changing the world. -Adam Cohen
Positive Tulip Quotes:
Day by day, the tulip is getting very popular among the people of the world. With the increasing popularity of this flower, the tulip quotes are also getting popular. You'll find various positive tulip quotes which are helpful to make our outlook positive.
The positive tulip quotes will inspire you to remove all the negativity from you. You'll get the new zeal for your life. The quotes will motivate you to complete your responsibilities with dedication.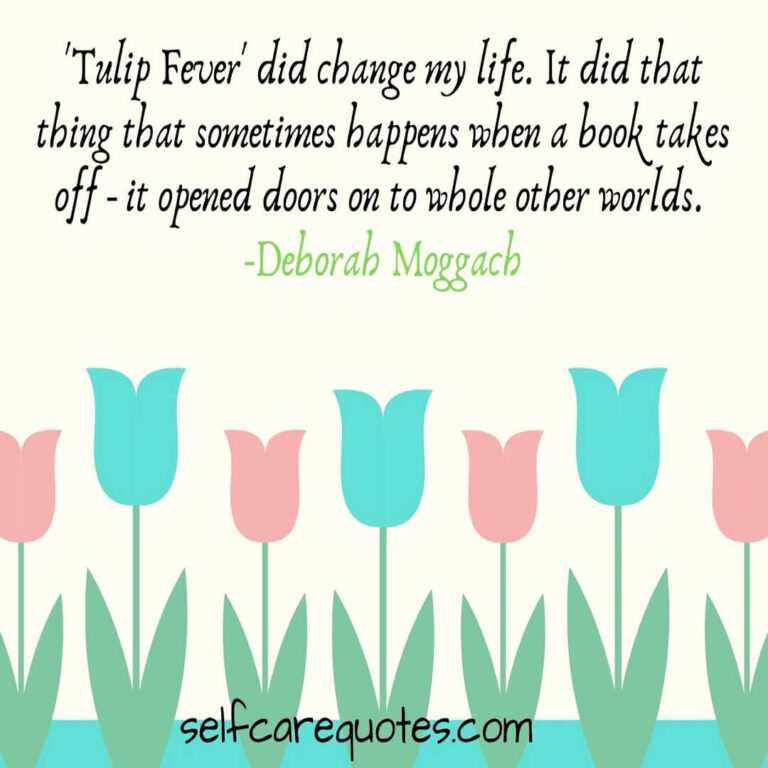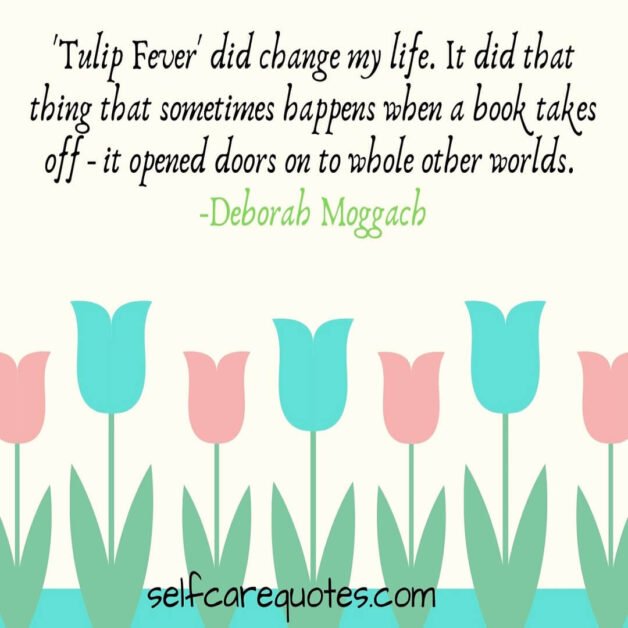 7. 'Tulip Fever' did change my life. It did that thing that sometimes happens when a book takes off – it opened doors on to whole other worlds. -Deborah Moggach
8. "A flower cannot blossom without sunshine, and man cannot live without love." – Max
9. "Love is flower like; Friendship is like a sheltering tree." – Samuel Taylor Coleridge
10. Daffodils, blossom and tulips jostle to the front of the stage in April. I love these early perennials: they may be more modest but they nearly all have that one special quality that a plant needs to transform your affections from admiration to affection – charm. -Monty Don
Tulip Flower Quotes:
Whenever you are sad, you may go through the tulip flower quotes. The quotes represent different aspects of our life. So you can easily relate the quotes with your life. You may find the tulip flower quotes inspirational and motivating.
Whenever you suffer from despair and depression, you may look over the tulip flower quotes. By removing the sadness, the quotes will make you refresh. You may get back the positive energy of your life.
11. "I set out to find my peace in the skies and the tulips, in the howling of the winds, in the rain under the shed and it was right there residing within me." ― Suyasha Subedi
12. The bubble, as investing phenomenon, has been well studied ever since the 17th-century tulip bulb frenzy. Its counterpart in bear markets is not well understood. -Kenneth Fisher
13. On my first day shooting '13 Going on 30,' Jennifer Garner had yellow tulips sent to my trailer. I'll never forget them. -Christa B. Allen
14. Bob Dole. He's like the neighbors' Labrador retriever your dad used to curse for all that barking, all that darn digging in your mom's tulip bed, and now look, you live next door to a godforsaken pack of teeth-baring rabid Pomeranians, and, good golly, Bob Dole! -Jeanne Marie Laskas
15. I don't know why I chose to make my debut with 'Dil Maange More.' The film had three leading ladies – Tulip Joshi, Ayesha Takia and me – opposite Shahid Kapoor. I was fresh to Bollywood at that time because I had just come back from England and had no clue about hero-heroine dynamics in India. -Soha Ali Khan
16. Bulls don't read. Bears read financial history. As markets fall to bits, the bears dust off the Dutch tulip mania of 1637, the Banque Royale of 1719-20, the railway speculation of the 1840s, the great crash of 1929. -James Buchan
17. "To plant a garden is to believe in tomorrow." – Audrey Hepburn
18. "And it'd be very hard to make up something as strange as the Dutch tulipmania in the seventeenth century, for example. Or the mysterious case of Thomas Clapper. Or the entire civic history of Seattle, Washington."
― Stephen Briggs Terry Pratchett
19. "Tulips were a tray of jewels."― E.M. Forster, Howards End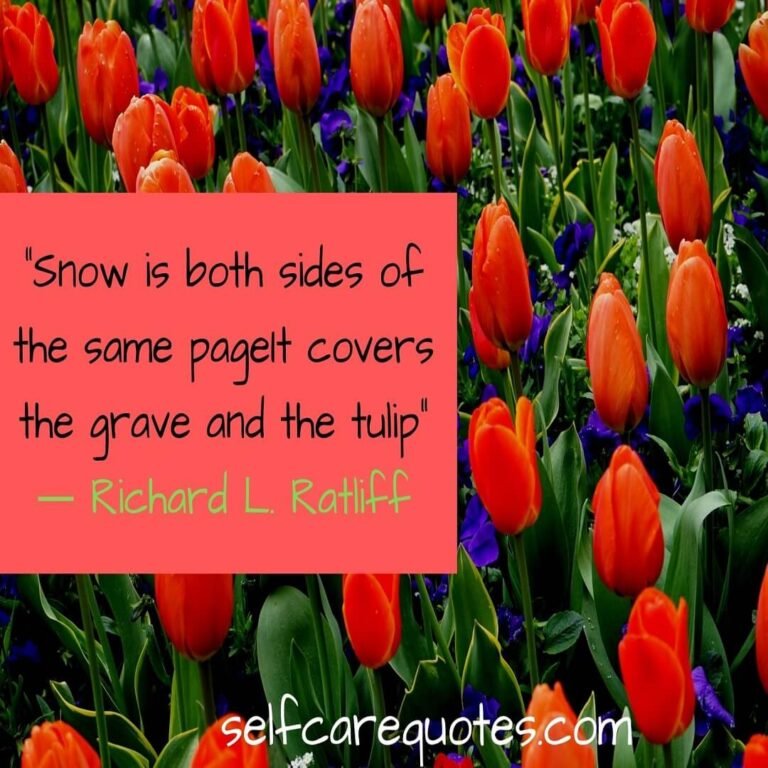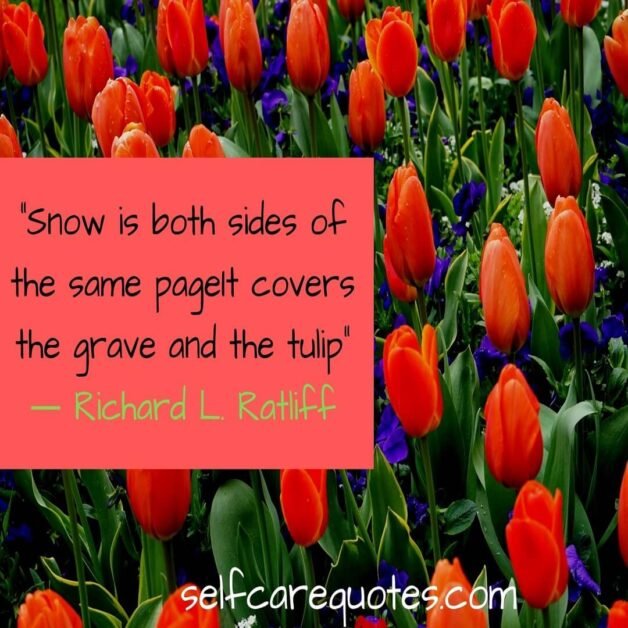 20. "Snow is both sides of the same page
It covers the grave and the tulip"― Richard L. Ratliff
What is the tulip flower?
Tulip is one of the main attractions of the spring of cold countries. We find tulip in the color of red, yellow, pink, and white. The tulip tree contains some green and thick leaves and a bulb-shaped flower. The appeal of the mesmerizing beauty of the tulip flower is increasing day by day.
People love to present their loving persons some stick of the tulip flower. Tulip is also suitable for decorating the house. The winter season is suitable for growing the tulip flower. The flower has a great impact on winter countries.
Why do you love Tulips?
The charm and the beauty of the flower win human hearts. The beauty of the flower makes us bound to praise it. The Tulip flower is so beautiful that we cannot resist us to love this flower. We may observe this flower in different colors. The tulip flower has almost four thousand varieties. However, the flower amuses us in all of its form and beauty.
You may love this flower by observing its varieties of colors. Of course, you'll get this flower of your favorite color. The diversity of this flower will make you astonished. You may easily grow this flower in your yard. Tulip flower is edible, so you can also taste it.
Final Thoughts:
The tulip flower and the tulip quotes have the mesmerizing power to heal the pain of the soul. It has the power to heal the pain of our minds. The tulip flower makes us happy by removing the gloominess of our mind. The quotes are also mesmerizing, like the beauty of the flower.
Related Topics:
Top Popular 50 Wildflower Quotes
Top 100 Happiness Quotes That Will Make You Be Happy